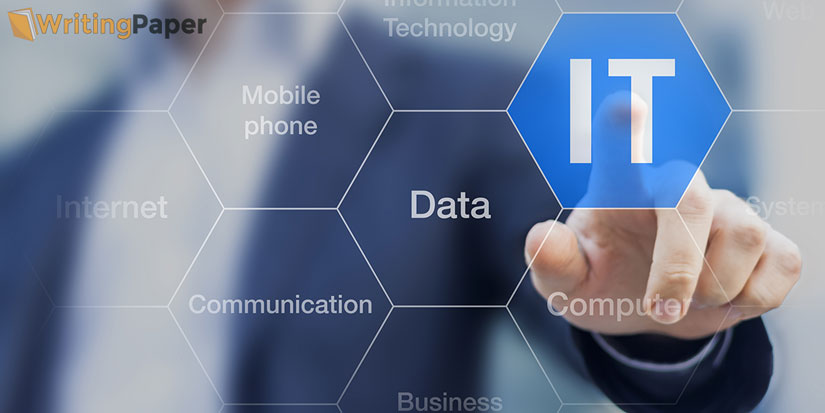 While our life is about solving daily problems (or eternal problems of humanity if you like), IT technologies are about solving those problems faster and more effectively. That is actually a reason why we have invented and continue working on or why we would like to pay money for them. Also, you can check our post on mobile phone's impact on our life.
What's in Your Trending List?
Juniper Research specialists have outlined several directions that are the hottest in 2018, and based on this data, you can understand what the needs connected with the IT sector are. So, here's what we have now:
"Social payments" – the accessibility of technologies like Android Pay and Apple Pay;
Face ID and mobile biometrics;
AI and Blockchain for money transactions, insurance and digital identification;
Revitalization of wireless charging market;
Smart toys.
You might have heard the aforementioned terms many times, but what do they have to do with your daily life? Let us take the first one – an emergence and popularity of Apple Pay and Android Pay. It seems that we have received a new payment system, but do we need the new payment system? No. Do we need the only payment system that is easy and secure to use? Yes, we do. In fact, now you can substitute all your credit and debit cards with just one application on the device that you do not leave your apartment without – your phone. What is more, you do not have to waste your time waiting in queues or filling in all the long forms online. Just one touch – and it's done. So, we have one of your problems solved with the help of IT – we saved your time.
Making It Simple
Every single technology is aimed at making our life simpler but does it? Although some tools seem to be perfect, others just complicate our life instead. Have you ever calculated how many taps you have to make if you need to transfer money with the help of your online banking app of the most popular Ukrainian bank today? Up to ten! While we love it to be not more than three. This is why a new bank (that is just in your pocket) is going to get a palm of supremacy.
Simplicity is an eternal challenge for developments while it is a benefit that the common user gets from IT technologies daily.
The User Can Become the Developer
If you are the developer reading article, please, do not take offense. However, you must have noticed the desire of a customer to share your laurels and create something on their own. That is one of the reasons why PaaS have appeared – a platform that allows the client to run their own app without having special hardware or deep knowledge in programming. People want to get "Everything as a service," especially without going too deep into the details.
More Workforce or Fewer Workplaces?
Now robots and artificial intelligence are not what we see on a common basis, but we read a lot about them. Moreover, we hear that robots are going to teach our children mathematics and deliver goods to our houses, and then they will become our financial consultants and will not let us participate in these processes (not even saying about making money in these fields). AI is thought to deprive humanity of workplaces but, in fact, it creates more of them. The public sector, healthcare and education are expected to gain most jobs, while manufacturing and transportation may suffer the most, according to the Gartner's research. Therefore, one more problem is solved – a level of unemployment will decrease.
As a result, IT gives us an opportunity to live in an environment that is more secure, more convenient, and more customer- and business-friendly.