Some Things About Us: Professionalism, Creativity and Enthusiasm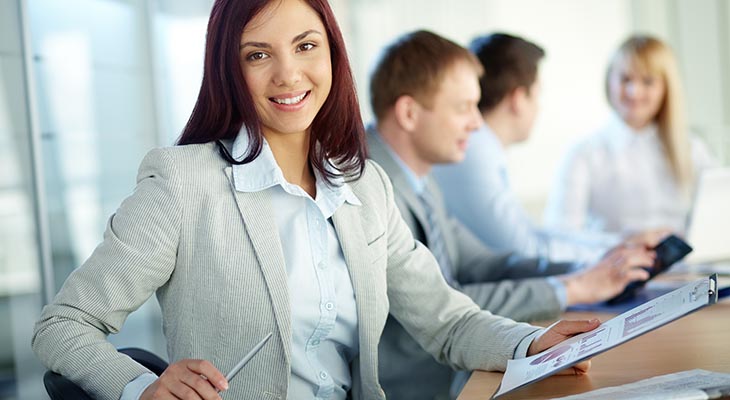 Hello to everyone! We are very glad to know that you are visiting our company's website at the moment and reading these lines. It is very nice to welcome you here, in the cyberspace, and provide you with the wide range of writing options available on-line.
Now we would like to introduce our team and services brightly and clearly, without all these boring formalities and pathetic elements. Let's go!
Meet Us in a Body!
Hardly any words can help to say how much all our guys are devoted to what they do. Are we workaholics? Kind of, probably. But we are too enthusiastic and creative to admit it.
So here is our great team!
Meet Our Tireless Supporters
Our support team works around the clock to answer customers' phone calls and chat messages as well as receive and process various orders and requests. They are always the first to provide a prompt reply or come up with a helpful piece of advice both for a regular customer and a first-time visitor.
Meet Our Inspired Writers
As you have already guessed, these guys work on ordered papers. They never say how they manage to generate such a huge number of ideas per certain unit of time, and bring them to life without delay. However, the fact remains: their writings appear to be 100% original and timely.
Meet Our Scrupulous Editors
The amount of memory these guys possess can hardly be calculated, while their patience and diligence are really enviable. With their deep knowledge and sense of language they are able to bring each paper to perfection. But we are still guessing how many gigabytes their memory has.
Meet Our Skillful Software Developers
Everything smart and sophisticated about our website (they call it "user interface"), from its design and graphics to customers' personal accounts, is the result of their creative, finicky and professional work.
Our Main Guidelines
Guideline #1: When Your Job Is an Art, You Can Claim to Be an Artist
Yes, we are artists who know their business very well. This means that our spirit of creativity is never allowed to go beyond the limits set by academic standards or styles. At the same time, it never runs out and works effectively within them, supported by powerful enthusiasm and high professionalism.
Guideline #2: We Let the Results of Our Work Speak for Us
The quality of custom papers crafted by our writers, timeliness of custom orders delivery, reliable customer support service and many other features of our work are apparent evidences of responsibility, efficiency and customer-oriented policy of our service.
Guideline #3: Security and Safety Should Go Without Saying
We have implemented special regulations to make our online service 100% secure and provide its users with the safe content and materials.
Briefly About Our Services
We have done our best to create a multifunctional writing service and provide a large variety of options:
academic writing;
creative writing;
business writing;
revision service (covering the options of proofreading, editing and rewriting);
wide array of additional services for extra charge (paper summary, writer's category choice, writer's samples inquiry, etc.).