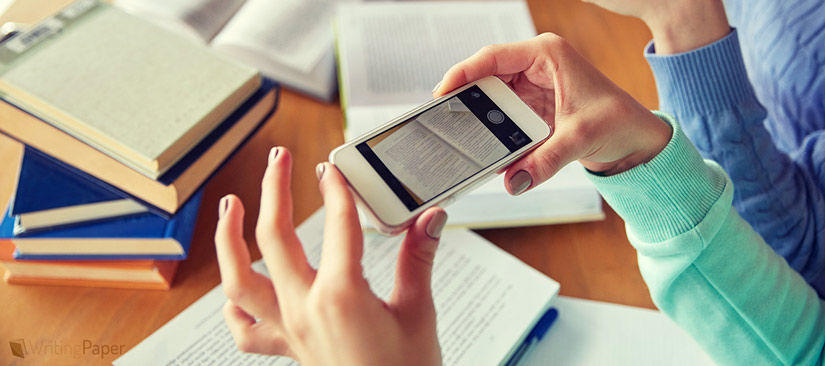 Academic dishonesty is known by everybody since the first class. Nevertheless, the forbidden fruit is sweet, and, at least once in the life, each of us is cheating. Teachers are trying to deal with this alarming trend, but it is not easy. What are the reasons of students' copying their friends' work? Why should we avoid such habits? Let's understand.
Lazy Enough
There are several reasons for a student to cheat, and probably the most popular is the lack of motivation. The students who are reluctant to study have no other choice but to cheat. Sometimes students get into the learning environment by accident, such as a parents' pressure or absence of desire to do anything at all. Education is their fallback. Lack of awareness of why they do it and why this is important for them is pushing them to waste their time and to fraud others. In this case, students do not make fools of teachers, because their mark remains only a number, not a measure of knowledge. They deceive themselves, creating an illusion of an educational process. In addition, students sometimes cheat because they believe that particular subject is uninteresting or unnecessary. However, eventually, the realization comes on how precious at least basic knowledge in any field is. You never know what to expect from life, so try not to limit your brain: the needed information will always be remembered.
Lost in Doubts
In addition, lack of self-confidence does not help with getting through exams in an honest way. Fear of failure encourages young students to such deception because they do not want to appear stupid, unexperienced or worse than other students. In this case, you need to understand that education and studying process are created for mistakes and experimentation. It is not possible to become a professional, without making at least a dozen of mistakes. In everyday life, a small portion of fear may be useful: it keeps us in suspense and motivates in many ways. However, when fear, uncertainty and insecurity become unhealthy, they can prevent implementation of the goal. Treat studying not as a punishment but as a test of your inner strength. Tune into positive: the marks do not change your human value. Do everything possible, and the whole universe will help you to achieve the set goals. If you want to learn without loses in grades, though, you can order with our company.
Doing It for Somebody Else
Finally, the fear of failure in meeting parents' expectations undermines moral among the students. Parents often forget to show their unconditional love to their children because they require different achievements, victories or exceptional abilities. The student in such case does not have time to prepare everything at the highest level, as it is expected by his parents, and, as a consequence, he cheats on tests and exams. Such parental pressure may even cause a psychological issue in future. Constantly giving pieces of advice and reading notations to children, parents forget that a child may have his own opinion. Try to talk to your family and explain that you will do everything possible. However, you only want to surpass yourself and not all those who are around you. If you want to get rid of the psychological pressure, though, you can contact our company for help.
First of all, be honest with yourself and take responsibility for the use of your time. If you still decide to cheat, do this wisely. We promise you will succeed!