The premier task of every high school, college, or university student is studying. They improve knowledge, learn new things, write essays and complete other academic tasks to get good grades and become respected specialists. That's what they do during their days.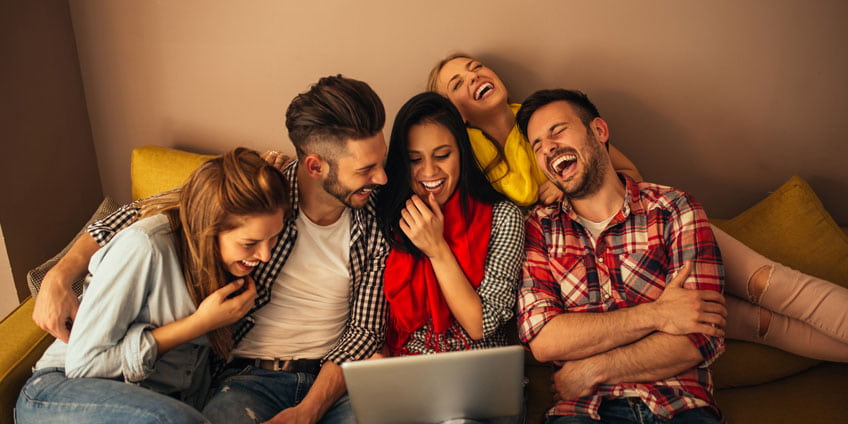 But there is also a need to have leisure time regularly. Studying without a good rest for long will sooner or later cause brain and body performance reduction. As a result, your academic progress will slow down, and you won't be able to do your best in studying.
One of the ways to have rest in a dorm room is to watch some movies. So, here is a list of 8 good films for students. Watch them to relax in the evening and to spend great time with your college friends and neighbors.
The Faculty (1998) 
And the horror movie titled as "The Faculty" opens our list of best student movies. It is the story about students of the Harrington College in Ohio. Here, both male and female students from different social groups study together. Conflicts appear between them on purpose. Once, students of this establishment find out a truly shocking fact: all their teachers are aliens. To fight crazy professors, students need to unite their efforts, no matter if they want it or no.
National Lampoon's Van Wilder (2002) 
We just couldn't leave this movie with the outstanding Ryan Reynolds unnoted. Probably everyone had already watched this wonderful comedy film about the real "life burner" Van Wilder. This guy has been studying at college for more than seven years because he liked his studentship and parties. But then his father told that he's not going to provide Van with funds any longer, and moreover, Wilder met a beautiful and purposeful girl named Gwen.
The Student (fr. L'Étudiante) (1988) 
The movie produced by Italy and France will tell the viewer about the young and ambitious student named Valentine. This girl is very responsible for her studying and does not go in for any entertainment or relaxation. But once her life gets changed after she meets a young jazz musician who dives her into the world of passion, music and love she never knew before. The movie is about love, but reminds not to lose one's head because of relationships.
American Pie 2 (2001) 
After finishing the first year in a local college, five heroes go to spend their summer vacation in a previously rented bungalow near the marvelous lake. Later they found out that three girls arrived at the same place. Students could never know the end of this funny, romantic and incredibly exciting trip. Low humor, happy summer atmosphere and scenes that make you think: they all turn watching the American Pie into a real party.
Starter for 10 (2006) 
An exciting and interesting movie will show the young and lightly romantic guy named Brian Johnson, who just left his home to enter the Bristol University. Teachers like him as he amazes them with great scientific knowledge and skills. His groupmates can't watch Brian's turning into a con, and invite him to their company. Here he tries cocaine and parties for the first time and also meets beautiful Alice and Rebecca who hit his heart.
Damsels in Distress (2011) 
Have you ever tried to change your college life and rules while attending clubs and student organizations? This is what the Damsels in Distress movie is about! Main heroes are four friends who want to change stable rules existing in their university entirely. Their first initiative is simple: they start helping freshmen adapt to the life of students. With time, they make serious success and changes, but then girls fell in love with newcomers: guys who arrived from the neighbor sports college.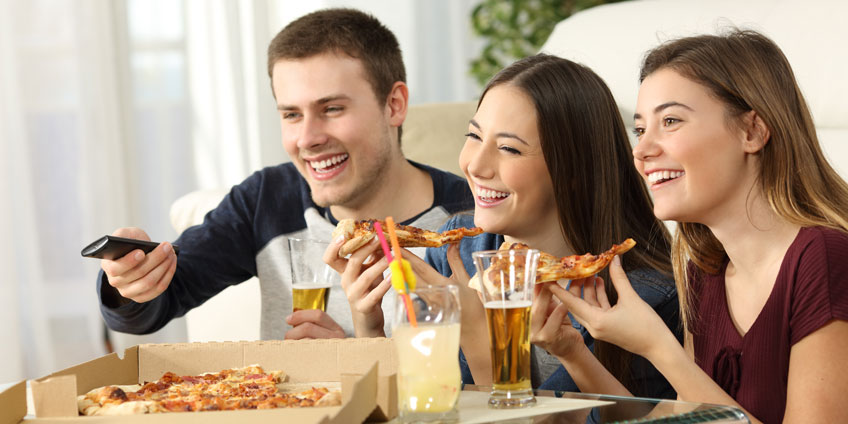 School Spirit (1985) 
Events of this comedy movie start when a young student Billy drives a car to arrive on a date. He plans to spend a good night together with his girlfriend. Thoughts distract him, and Billy dies in a car accident. But angels felt pity on a young student and brought him back to the Earth as a ghost so he could fulfill his wish. But new possibilities opened and tempted Billy, so he changed his plans.
21 (2008) 
Every day after classes, five students guided by their professor develop a secret plan: they try to find out how to win in blackjack every time using the laws of probability theory. Finally, they reached their goal: there were almost no losses. Without thinking too long, a professor and his students leave to Las Vegas to test their system through betting in real casinos.