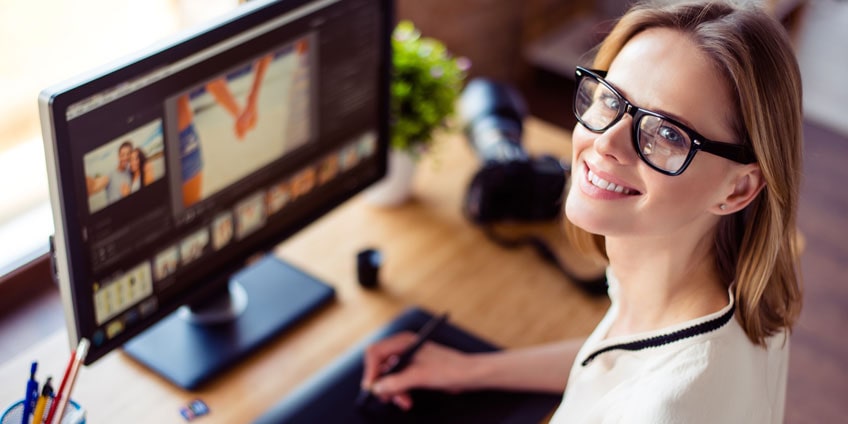 Web design is an exciting and sought-after specialty in the 21st century as it implies an abundance of work opportunities and platform for self-realization. It can also be very profitable, but experience and a solid portfolio play a very important role in achieving success.
The path of becoming a web designer can be quite thorny. At a certain point, you can understand that you do not know in which direction to move further in order to reach the desired goals.
While studying at the university, many questions come to mind: Do I need to master the skills of web programming? Will watching educational videos be enough to become a professional? What if I'm not suitable for this job? These and other questions may throw you out of whack. But we've prepared the "instruction" of how to become a web designer and reach the desired goal.
Develop Artistic Skills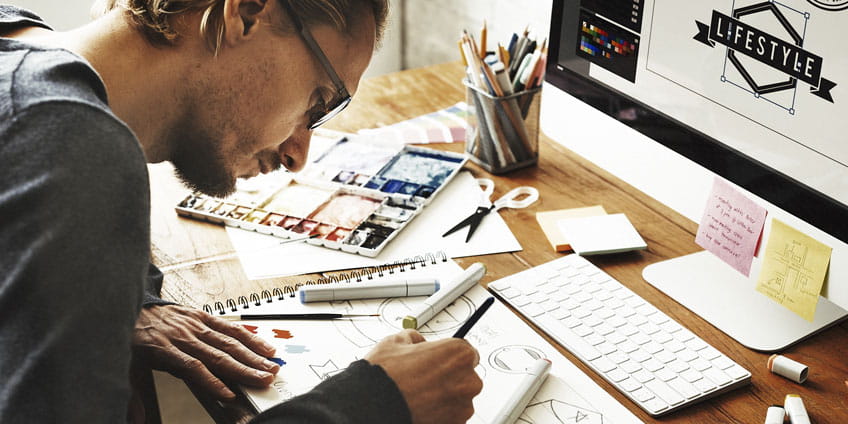 A good designer must do much more than just handle existing images and objects, playing with their shapes and colors. The designer is able to create unique things. Listening to the wishes of the clients, he makes original sketches, which later become the foundation of what will eventually appear in the network. The ability to express your thoughts on paper in the form of sketches is a significant plus for the designer, even if the results of his work can be seen only on the monitor screen.
At the initial stage, when you don't have a bright portfolio, it is very important to draw fakes. The task is quite simple: you should take famous brands or projects and redraw their websites. Obviously, not everything would be the way you wanted, but such a practice could form a portfolio. It is a must to draw fakes, even if no one can edit or propose some ideas which could improve your project. Draw the things which you want to see in your portfolio. So, the golden rule is quite understandable: start drawing famous projects, close them and start new ones. The more experience you have, the faster you develop the necessary skills.
Master Necessary Programs
A web designer needs to master the skills of working with various software tools for the professional development of layouts. Generally, the programs can be divided into two categories:
raster graphics processing programs
vector graphics programs
Raster graphics processing programs are considered to be the most significant category of programs that must be mastered at a sufficiently high level. Their main purpose is to edit graphics files and create a wide variety of effects. For this class of programs, the following concepts and actions should be acquired:
 Harmonious tone and color correction;
 Retouch photo;
 Framing tool;
 Differences in structure and work with different graphics formats;
 Competent work with filters;
 Use layers.
The most common programs are Adobe Photoshop, Paint.net, GIMP. Obviously, Adobe Photoshop is the absolute leader among graphics programs of this kind. However, it requires a sufficiently large amount of computer resources. Paint.net is a good alternative to Photoshop. It has a user-friendly interface, where everything is at hand. GIMP is a well-known cross-platform replacement for Photoshop that also has powerful functionality.
The mentioned above programs are only some programs with which designers work. It is impossible to list them all because the software is constantly updated and improved. But the designer must master at least several programs and know all the possibilities and disadvantages of their use. And of course, you should always be aware of new products in the field of web design in order to keep up with the times.
As for vector graphics programs, mastering this type of programs will also be a significant advantage for a web designer. They allow you to create buttons, images, captions and other elements using clip art. At the same time, working with vector graphics is fundamentally different from working with raster, so you need to master them separately. For training, you can create business cards, letterheads or brochures.
The needed skills are mentioned here:
 Work with graphic objects: their imposition, grouping, the creation of unusual shapes;
 Skills of working with curves and nodes of curves;
 Possession guides and work with the grid;
 Understanding color models – RGB, HSB, CMYK
 Mastery of effects;
 Gradients and fill, including fractal.
The main representatives of this class of programs are Corel DRAW and Adobe Illustrator. They are approximately equal in their capabilities and using the latest advances in vector graphics. However, both of these programs are quite heavyweight.
Make Sense of Color Theory
The knowledge of color theory is necessary not only for artists. The skill to use, combine and mix different colors is an invaluable element for any web designer. The user instantly evaluates one or another color solution at the subconscious level, and if he does not like it, he will continue searching on other sites. The theory of color also includes lighting and proper shadowing by means of which you can achieve extraordinary effects.
The eyes and the brain are able to distinguish colors clearly only because of the context – contrasts and comparisons. The color can acquire new characteristics, change, become a non-pure, etc. It is not a secret that a white square looks larger on a black background than the same square on white. White color has the ability to expand, while black reduces size. This knowledge is the basis for any successful web designer as these rules have an enormous impact on the final work. If they aren't able to apply the basic rule to a project then the result is weirded into a fail.
Master Typography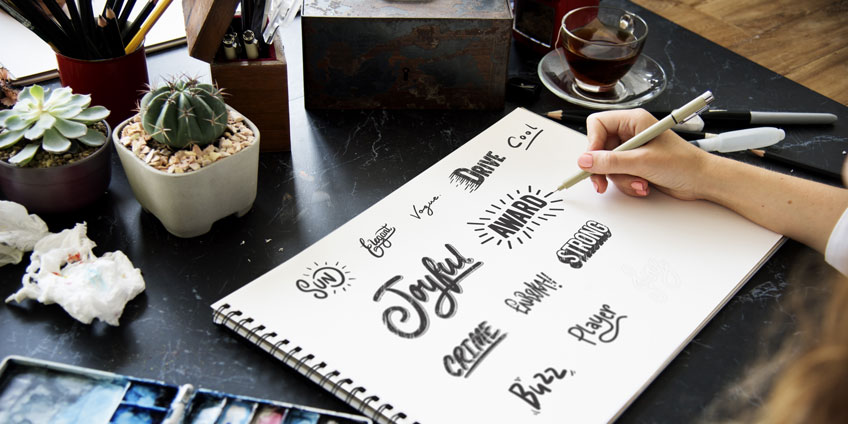 Remember that typography has not lost its relevance to designers, even in the digital age. Website visitors react to font size, style, and other elements unconsciously. And depending on their compliance with the images and content on the pages, such reactions can be positive or negative, which ultimately affects the attendance of a web resource. In this regard, a professional designer should have an idea about the font families, tabs, font size, the relative position of texts on the page and other details. Typography is the language of the art of text design, and a true professional should be fluent in it.
Create Portfolio
The face of a web designer is his portfolio. According to this statement, the future customer will see not only your potential but also skills and artistic taste. Perhaps, having familiarized with examples, he will express wishes of what he wants to see in his project, this, in turn, will help prevent misunderstanding. As a result, creating a good portfolio is not only a necessary part of creating a customer base but also an important component of getting a good job.
So firstly, you need to know what to add to the portfolio, and what to keep for yourself. The portfolio may seem crazy if you do not sort its content. Imagine that you go to the library for five specific books. It would be ideal if all the needed books were on the same shelf in a row. And you would not need to run between the rows and look for what you came for. Of course, this will never happen in the real world, but you can make this a reality on the portfolio site.
Here are several elements that are critical to your web portfolio:
Pictures that show customer care
Links that redirect the visitor to each work
A detailed description of each work and methodology undertaken.
Pictures are the most important element because they save space and serve as a "first impression". As we all know the first impression is the key to success, because it does not matter how much we will try to deny it, but we all love to discuss.
If you have not acquired these skills yet, it is high time to concentrate on them. This key knowledge for the designer will help improve your work and gain respect from the future employer.