Modern students need lots of devices to help them study effectively. When speaking of computers, nobody would argue that probably everyone needs to have one in our times. And students can do nothing without a computer, no matter if it is a laptop or a desktop PC. The whole studying system tends to switch to the online mode: e-learning systems, grading points, and student's cabinets can be accessed via Internet channels.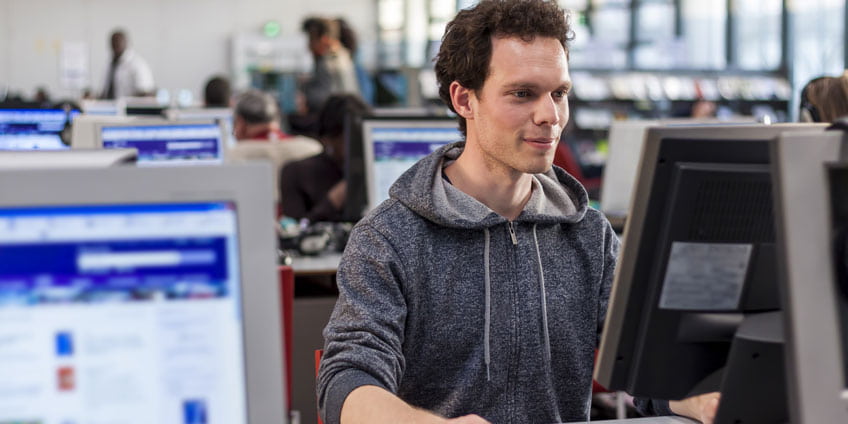 Mostly, tech specialists, consultants, and students themselves recommend purchasing a laptop for studying. Laptops are more compact than desktop PC's, easy to transport and use them to complete essay writing or other tasks whenever you have time.
Still, a lot of people find laptops uncomfortable because of their small displays, limited workspace, and lots of compromises in terms of hardware cooling, noise, and body positioning while working with small computers. Additionally, most laptop possibilities are now available for smartphones: if the need to send an email or correct the text of an essay is urgent, one can complete this task with a phone.
So, there is a point to review the alternative way: to build a budget student PC. It is a desktop PC which is not transportable but effective and comfortable enough for students who want to study at home.
Student PC Budget
Students are usually strictly limited in funds because studying in colleges or universities is quite an expensive deal nowadays. So, our student PC budget will also be minimal. The goal is to fit the $350 limit while building a completely functional PC. As promised, the monitor is included in the overall price.
Two facts which should be mentioned:
Prices are from pcpartpicker.com (relevant for June 17, 2019).  
All parts are brand new. The secondhand market was not considered.
A Processor for a Student PC
The main point of the whole build we describe here is to get the most profit and performance for less money. And for now, the best price/performance balanced CPU is the AMD Ryzen 3 2200G. This processor provides you with four single-thread cores having 3.5 GHz of frequency. As we aim to build a student PC of quite an entry level, such a system can't afford tasks like high-end gaming, graphic design, or video montage. 
Nevertheless, the chosen CPU is in some ways overkill: it additionally gives you an integrated graphics core titled as Radeon Vega 8. At first, this fact frees you of buying a separate graphics card. Otherwise, the budget should be expanded by nearly $100. At second, we know that students need to entertain a bit, so Vega 8 lets you watch 4K movies and play games like DotA 2, League of Legends or Counter-Strike: Global Offensive with comfort. And at third, Ryzen 3 2200G is not a hot CPU, and there is no need to buy additional cooling systems because the box cooler will handle temperatures easily. 
Student PC Motherboard
The way we chose the motherboard was quite straight. It is not the cheapest board possible to buy on the market. But compared with $10 cheaper alternatives, the ASRock B450M-HDV has a more reliable power supply system and allows overclocking Ryzen CPU's. Additionally, the B450 chipset will be a solid ground in case you decide to upgrade your student PC in the future by installing a more powerful processor. 
RAM System
Keeping in mind that the integrated graphics core is the primary choice, getting two RAM modules to launch the dual channel mode is necessary. So, 2x4 GB Patriot Signature Line DDR4 sticks will satisfy our needs perfectly. In case you think 8 gigabytes of RAM is not enough for you (for instance, if 30+ Google Chrome tabs open simultaneously are your norm), buying 2x16GB sticks is your option.
Student PC Storage Device
Old-school HDD's fade away slowly but surely. In modern IT reality conditions, it is much better to have an SSD drive as the storage device for your Windows OS and all the apps which are crucial for you. SSD storages are much faster than HDD ones and provide users with more comfort than ever. Have you ever dreamed of your PC to boot in less than 15 seconds? With an SSD, it is possible.
For our student PC, we chose the 120 GB SSD storage from Patriot. Patriot Burst 120 GB 2.5" SATA SSD is more than enough to suit all the needs of an average student. Don't think 120 GB of disc space is too little: it's the age of cloud storages and online entertainments. This drive's capacity is just perfect for storing your OS and apps. In case you need more room to save games and other big files, consider buying an additional HDD storage. They aren't too expensive nowadays.
Power Supply Unit
The choice of a PSU was a simple task in this build. We just added the cheapest power supply unit with the 80+ Bronze certificate and enough wattage: EVGA BR 450 W 80+ Bronze ATX Power Supply. A small remark: no matter what your budget is, saving money on the PSU is not worth it. Buying a cheap power supply means a higher risk for the whole system.
Student PC Case
The case for a PC is always a matter of taste. There are cases with their price at more than $1000, and each of them has different ergonomics, comfort, and exterior properties. Still, when building a budget PC for a student, there's no a lot of space to maneuver. Most frequently, you choose the cheapest option as we did: Rosewill FBM-01.
It's just a piece of metal and plastic with a pack of necessary wires and a launch button to boot the hardware installed inside it. There's nothing more you can count on with such a budget.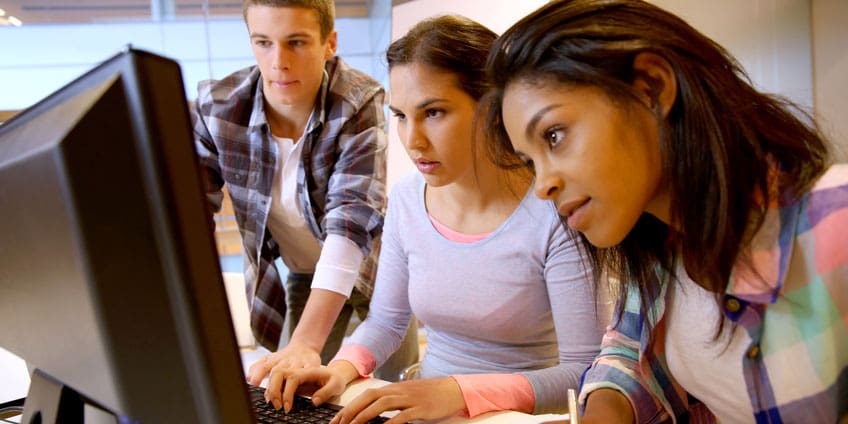 Monitor
With the number of funds left to purchase a monitor, there have to be certain trade-offs in terms of comfort, possibilities, sizes, and available options. To provide a student with the biggest possible digital workspace size, Full HD resolution (1920x1080 pixels), and the IPS type of the display matrix with the price lower than $100, the best choice is the Acer SB220Q bi 21.5" monitor.
Summary
Now, let's take a look at the system we've got and its cost.
| | |
| --- | --- |
| Part | Price |
| Ryzen 3 2200G 3.5 GHz Quad-Core CPU | $84 |
| ASRock B450M-HDV R4.0 AM4 Motherboard | $65 |
| 2x4 GB Patriot Signature Line DDR4-2400 RAM | $38 |
| Patriot Burst 120 GB 2.5" SSD | $19 |
| Rosewill FBM-01 Micro ATX Case | $20 |
| EVGA BR 450 W 80+ Bronze PSU | $32 |
| Acer SB220Q bi 21.5" 1920x1080 75 Hz Monitor | $90 |
| All total | $348 |
For less than $350, a student can get a perfect desktop PC capable of most of the common tasks a user might need a computer to deal with. In theory, it is possible to build a complete system for an even lower price, but we didn't want to sacrifice comfort to the matters of economy.
If you need, build this cheap PC and then go on reaching your academic success.