If they ask job-seekers "In your opinion, what was the trickiest question from HR team at your last job interview?" be sure that around seventy-two percent of respondents (especially inexperienced recent graduates) would comment in the following way.
"Well, it made me feel really puzzled when HR specialist asked me whether I had any questions to ask THEM!"
Those who faced this question told that all they did was just a nervous shake of the head with "NO" meaning. This is not the right thing to do. Next time chose another strategy if you hear that question. It is better to gather all the info on the vacancy and impress the interviewer with really substantial questions! This way, you will show the interviewers how much you consider this very job.
Moreover, you will convince the HR team you are an ideal candidate for them. Note that your target at the job interview is to get an idea of your role in the company. So, make a list of the following questions.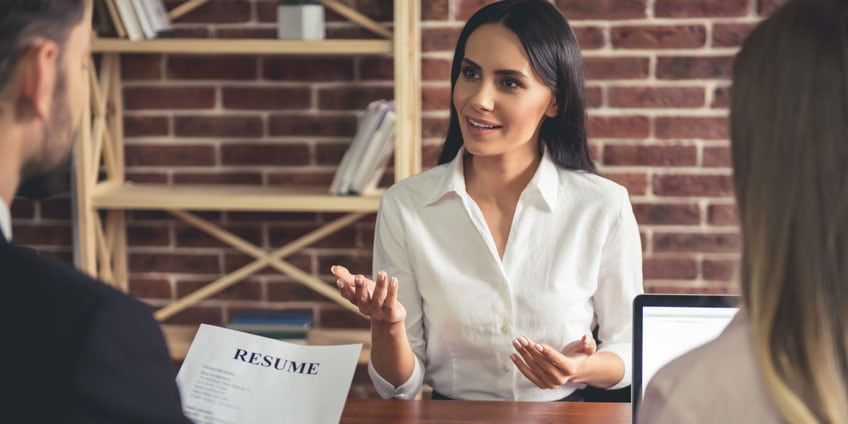 Corporate Culture
Question number one should sound like "What is the essence of the company's corporate culture?" Well, before getting employed, it is necessary to discover many things. Will you love their dress-code? Is there an opportunity to work remotely? But put the accent on the corporate culture first and get to know about the company's DNA. If it goes against your principles, both parties will lose out of that!
As a bonus, asking that question, you will demonstrate the sincere interest concerning the company's climate. It is a positive sign for an employer because, as a rule, such an interest is demonstrated by candidates who are ready to put their soul into the work.
Career Opportunities
The next question from your list should be "What about any career opportunities for this position?" When asking about that, you reveal your ambitions and a desire to become a member of this company from a longer-term perspective. From the answer, you will know whether the company is interested in the career development of its employees. It will also become clear whether the employer cares about learning and development of professional skills of the staff.
Daily Routine
It is a must for a potential candidate to get to know about a set of daily responsibilities for the position they apply for. In such a way, a candidate makes sure they will definitely cope with all the tasks. Moreover, it is a chance to get aware of the company's requirements and expectations towards a potential employee as well.
By the way, this is a wonderful opportunity for candidates to unveil their positive sides. For instance, if the target position presupposes being proficient in communication with customers, you may tell the recruiter about your success in the role of a negotiator during meetings.
Background for Effective Performance
The fourth query should be "In what way does the company maintain conditions for productive work?" The word "effective" or "productive" sounds inspiring itself. The recruiter will love you for pronouncing that! The reason is you brand yourself as a person who seeks to be an effective employee.
Due to the recruiter's reply, they may understand approaches how the company cares about staff and supports in solving complex tasks. Good sign here is when the employer fervently shares the info about regular team buildings, workshops, and training for people who work there.
Reasons to Love Working in This Company
This question may be considered from two sides that include informative and psychological ones. On the one hand, a candidate creates incentives for an interviewer to share a few amazing details about life in their company. On the other hand, the query is extremely important from the psychological point of view. The sense of recruiter's nostalgia adds much to making social connections.
So, when asking the HR specialist to share pleasant moments about their place of work, a potential candidate automatically raises personal chances to be identified with positive and bright emotions. This will come in handy when the interviewer has to choose between other candidate and you. The result of that choice is obvious, right?
Next Step of the Interview
The question "What is the next step of the interview procedure?" demonstrates the recruiter that a candidate is eager to continue the acquaintance hoping for a positive result. However, you don't seem too self-opinioned as well.
To get exact info on when and how the next stage of an interview is held is a good option for you. It enables a candidate to plan their time and further actions. Note that life is not over at your very first interview. Don't miss other chances. Tick in your notebook the date of your next meeting with the new recruiter.
In case you do not receive a response from the very first employer by that date, then the best solution would be to send a kind of a reminder via e-mail. It is the best variant to send such a letter two days after your last interview. Don't hesitate! This doesn't mean you are too clingy. Adequate recruiters understand that a potential candidate just wants the clarity to save their time.
Expectations Concerning the Newcomer
The interviewers are always impressed when candidates ask them the question, "What do you expect from a new employee during the first three months of their work on this position?" It means you are a goal-oriented person because you already think about the company's interests!
Required Skills for Success
The info you receive in the form of a recruiter's commentary will determine whether you are actually qualified enough to fit the position. At the same time, the company will also get the idea of a candidate as an ambitious person in a good way. A bonus will be an additional possibility to mention your greatest professional and personal qualities you already have. So, you see that wondering, "What are the top required skills for a candidate to make good at the position?" works in your favor.
New Position or Pre-Existing One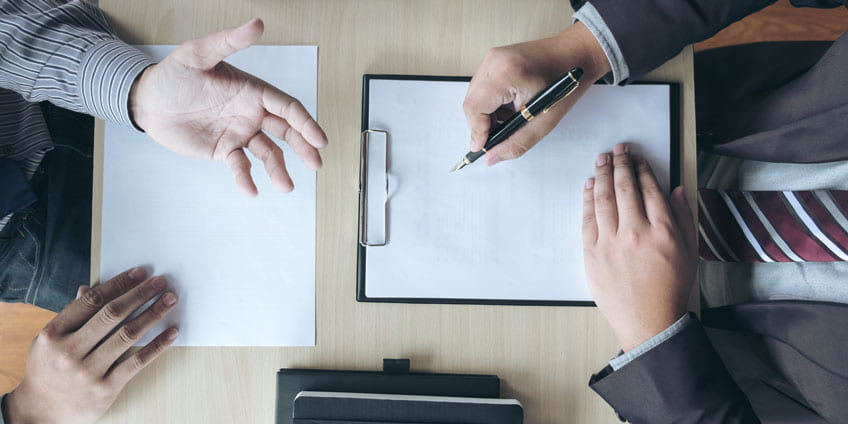 If they plan to work in this very company over the long run and gain success, it will be perfect to get to know the following thing. Will you build your work from virtually zero or embrace and develop the idea already started by someone? This question also shows a potential employer that a candidate is quite proactive regarding their future job responsibilities. What is more, a person earnestly wishes to meet challenges and find effective solutions.
Strategy for the Nearest 5 Years
If they have a clear and frank answer concerning what the plans of the company for the next five years are, most probably those plans will refer to a candidate's career opportunities in this position accordingly. It is essential to realize whether they receive the possibility to grow professionally as well as personally in the company. Besides, with this query serves a kind of a guarantee that a future employee doesn't contemplate this job position as plan B. Nobody desires candidates who treat their career that way!
Finally, Hazardous Tips!
Well, having read this article, you are now equipped with a set of useful tips on what questions should be asked at the very first (as well as subsequent ones) interview. Let's now consider a few aspects that you would like to discuss with an interviewer, but you should never do like that!
"May I take my pet to the office? The dog feels bored at home without me!"
"Do you have a room for sleep?"
"How many times may I go on vacation?"
"May I stay at home if I feel I don't want to come to the office?"
Those things sound ridiculous but believe that some people ask them and spoil their reputation. Forewarned is forearmed!