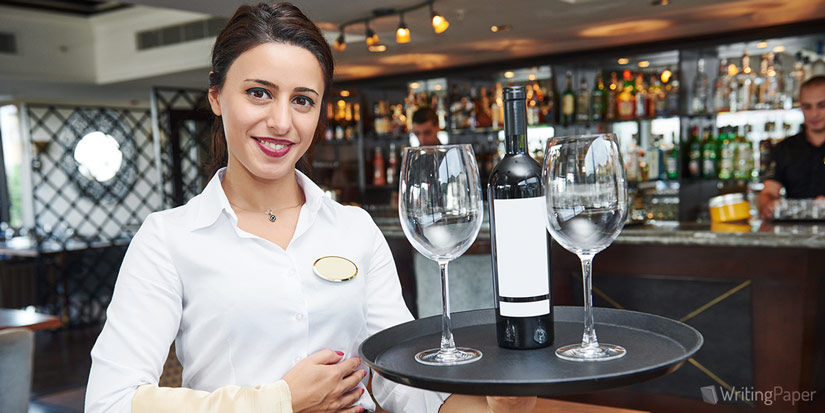 Most of us are familiar with this feeling – it's mid-summer, time for beach days and crazy adventures, and you have to wake up at dawn every day and head to your summer job. The small thought of your workplace is making you sick and you are getting serious about quitting it. Whether you are babysitting, waitressing, etc., by the end of the summer, it can get pretty tough to make yourself continue working. But before you leave your job, try to remember the reason you have picked it. Here are the steps on how to motivate yourself and make it till the end of the summer.
Resume
Having a fantastic resume is the number one priority for all collegiates. No doubt, summer jobs, even the odd ones, will make your resume look more professional. So when it's getting painful for you to make yourself wake up and go to work, remember that adding this experience to your resume might help you to land your dream job one day.
Pros
Yes, every job, even yours, has its pros and cons. Even though you can see the negative things only now, it doesn't mean your workplace doesn't have any benefits for you. You just refuse to see them! Whether these are the employees' discounts, free meals, or the cute people you are working with, you have to concentrate on these small perks if you want to make it to the end of the summer.
Money
Remember the tough times when you wanted to buy something really bad but you couldn't afford it, or the times when you refused to go to the cinema with your friends because you didn't have money to buy a ticket? Even if your job is making your sick right now, you will be thankful to yourself when you return to school with some personal money on your bank account.
New Friends
One of the reasons why people hate their jobs is bad relationships with their coworkers. And it's true, when you know there is nobody to make you feel better at your workplace, there is no willingness to go there. Your job might be tough and menial, but it doesn't mean your coworkers cannot become your friends! Instead of going to work with a bad attitude every day, try to enjoy the people you're working with and things will surely get much better!
Networking
By now you should have an understanding that networking is extremely important, especially for a college student. Just remember that every job is an opportunity to network that's why it's crucial to make the most of it. It's also necessary to do your job with the best efforts and attitude as you don't know who might be a reference for you in your future career.