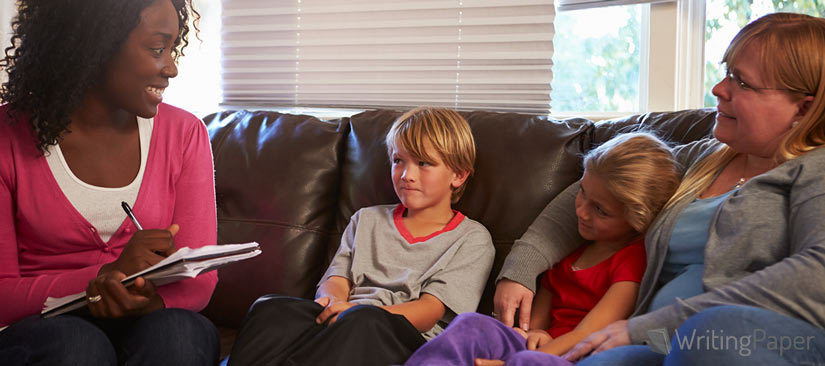 This is a respectable profession, dealing with the task of helping people who need it the most. Social workers need to have patience, tolerance, and politeness; it is not an easy thing to do. One has to sacrifice his whole life and time if he really wants to help others. Without such kind of job, plenty of social groups from babies to the old people will stay unprotected and have no one to rely on. Here are several major points of this profession which everyone has to know.
The Target
Social workers focus their attention on the unfortunate social layers, such as families where parents have alcohol or drug addiction and if there is a chance of early divorce. The refugees who have no resources for living in a foreign country also require help. Moreover, people of this profession assist invalids, demented patients and everyone who has certain disability and cannot care about himself.
Children Care
Great attention is paid to the kids with various problems. Social workers support children in poor or divorced families, protect them from violence and brutality and help them to deal with mental traumas. In addition, these people try to reeducate young lawbreakers and turn them on a good side. They have special conversations techniques and explain that committing crimes leads to jail which changes the whole further life.
Adopters
The duty of social worker is also checking the life conditions in families who adopted kids. Sometimes, unfair people adopt children in order to earn more money from the government, and they don't care about the kid's wellbeing at all. In such cases, social workers are able to take the kid back and punish the dodgy parents.
Become Social Worker
At first, it is important to be aware who as a rule chooses this job. In many cases, people just have a desire to help others who need it and have no resources and protection. Social workers want to improve somebody's lives and establish the equality among all social groups. It is not a job where one can gain a great amount of money or become famous. People do it because they sympathize one who is poor and bereaved.
Needed Qualities
To start with, the social worker must be able to concentrate not on money but the other people's needs. He has to be responsible, patient and kind at the same time. What's more, one should be able to do dirty and unpleasant work, walk in criminal districts and sanitaria, meet with addicted or diseased individuals. Very often, social workers meet with peril, but it is worth it, as their job is to help people and make their life happier.
All in all, that kind of job is not suitable for everyone because it is really difficult and risky one. It demands a lot of efforts and time. As a rule, people do it because they try to make difference and improve this world as much as it is possible.