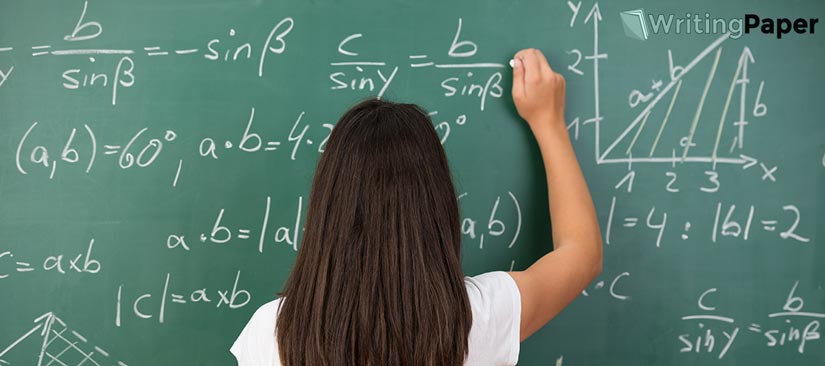 A lot of students find math one of the most difficult subjects. Struggling with homework in math, some students believe that they do not belong to people with mathematical mindset. Hopefully, you concern math as a skill that could be learned as any other. So, how to master mathematics?
Learn Basics
First of all, you need to do lots of math regularly and begin with basics. Remember that math builds upon itself, thus without clear understanding of fundamental principles, it is impossible to master the subject. Do not be afraid of complicated tasks. Even though many people tend to underestimate their own abilities and you can get stuck while solving a particular case, there is always a way to find the solution. A couple of skipped lessons, wrong mood or too complex information for comprehension could cause difficulties with homework in math. Do not give up, find your weaknesses, go back to them and train yourself properly. Solve easy cases until you are sure that you are at the highest level of understanding of math basics and not a single gap in your knowledge is left. You may also order an assignment help and learn how to do the same based on the example.
Determine Weaknesses
Whenever you face any difficulties in solving a complex task of your homework, partition it into smaller and easier tasks. Isolate constituent components or operations of a complex task, find the one that keeps you away from the solution, replenish your knowledge gap and then go back to your complex homework assignment. If you still do not know how to handle the issue, experts at Writingpaper.Org are always at your disposal.
Simplify Numbers
Let us assume that you have determined your weak sides in math and now have an easy task to solve and practice. It is important to use simple numbers. The main goal is not to complete your homework assignment, but to understand how math works. Avoid very long numbers, decimal points, big fractions. They easily take away your attention, so you have to put much more effort and spend much more time to get a certain principle. Instead, replace complex numbers with small whole numbers that are easy to add or operate in your head, so you can fully concentrate on the concept.
Ask for Help
It could happen that a homework assignment is a way too difficult and even hours spent in thinking do not bring the solution any closer. It is time to ask for help your classmates or teachers, go to a library for other math books, or surf the Internet for solutions of similar cases. Do not be shy to admit that you cannot get some math concepts straight away. Keep on trying more and you will achieve desirable results. Notice that mathematics is a human discovery and being a human, you have all chances to master it.
Do Not Rush
Any hurry is never good for study. Being the fastest student in completing homework by means of skipping fundamental understanding, sooner or later you will face difficulties and will have to replenish your gaps in knowledge. If you are in a hurry, there's an option to buy essay or assignment on Math to get assisted, but still do not rush. Take your time, let your brain digest new information, comprehend mathematic basics to be successful with your homework assignments and math in general.