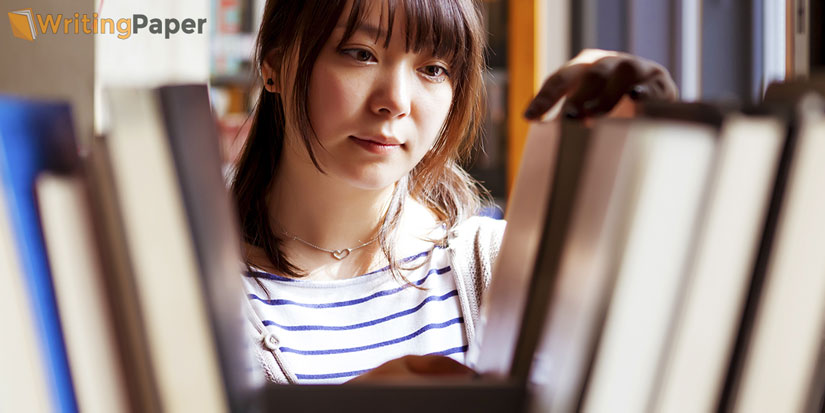 Reading is a wonderful hobby that enriches vocabulary, stimulates brain activity, provides with food for the thinking process, and provokes imagination. And although reading of fiction literature is an entertaining activity, when it is a homework assignment it is supposed to be processed in a proper way, with conclusions, extracting wise thoughts and ideas, proposition of your own inferences. Here are the hints I use when writing my papers on basis of fiction literature sources.
Read Regularly
Spend at least one hour per day reading. If it is inconvenient, the time can be divided into two intervals of thirty minutes or even three intervals of twenty minutes. Attractive it may seem, but reading before going to bed is not a very good idea in terms of productivity, especially when it regards your homework. At the end of the day, our brain, like the rest of our body, is tired, and most likely, will provide worse results of reading.
Take a Notebook
Keep a notebook next to the book you are reading at the moment. Writing down interesting or wise thoughts helps to develop your own position or opinion about certain considerations or situations described in your homework reading or another book. Quotes will create a plan of a book making it easier to remember the plot in details. Moreover, by looking through the notes you have made, you can observe your psychological state and life interests.
Read Thoughtfully
Reading speed does not matter. It is important to read thoughtfully. The benefit of books is determined not by the number of books, but by the amount of comprehended material. Do not be lazy to check the meaning of an unfamiliar word and reread a difficult part of the text. Pay attention to the context. If a theory or a historical event is described in a composition, make sure you have at least a general understanding of the topic. Surf the Internet if you do not. If you feel that you need a thorough research on the context of the book, it is possible to order it at WritingPaper.Org.
Search for Books
Even if you do not have reading homework, it is not a reason to stop reading. Self-education and self-development is never a waste of time. Create a reading list and replenish it whenever you hear about a worthy book. It will save your time and keep you motivated.
Read Different Books
Read books of all genres to cultivate a good literary taste and develop critical thinking. Underestimating certain genres could be caused by wrong books read in the past. Do not limit yourself with any boundaries. Widen your literary range to be more successful in your study and in completing homework.
Make Conclusions and Formulate an Opinion
After turning the last page of a book, spend some time to sum up all ideas and thoughts, observe your emotions after reading the book, catch new ideas that cross your mind, write them down. You can publish a review of the book or write your feedback, have a discussion with other students. Structure your thoughts, make conclusions, get the highest mark for your homework assignment or, in other words, take all the possible benefits from reading. If you really need a top grade but you are not sure that you can do this, you have an option to buy essay.
Nowadays the market is full of all types of books, in all the languages and all of the genres. Paper versions are good for kinesthetics and those who like the smell of pages, while e-book readers would suit those who like to carry less but have all his/his library in one place. Choose what is good for you and read!