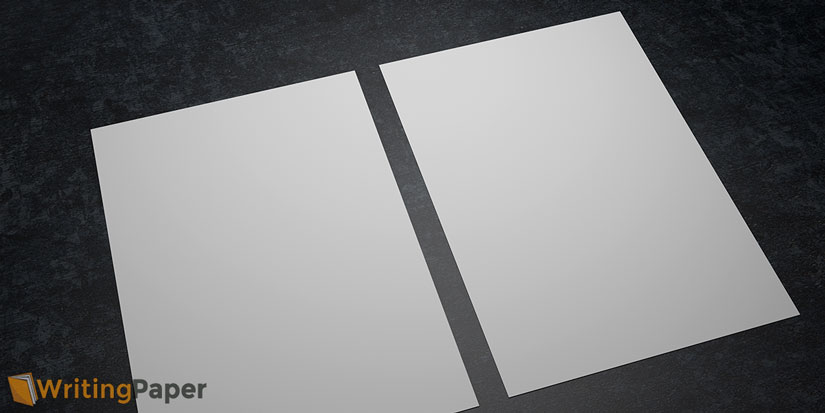 Whenever you have a creative homework assignment, whether it is drawing, writing papers or something else, you have to come up with an idea. Staring at a white flawless sheet of paper can last for a very long time before you become brave enough to make the first step. Procrastination, in this case, is caused by the so-called "fear of the blank page."
Make Marks
The easiest way to break the ice is to make the sheet in front of you less flawless. In other words, write or draw something on it. If it is a draft, you can freely draw little pictures, dots, even leave a trace of a cup of coffee. Writing your personal signature not only will make it easier to begin but will identify this work as yours, add originality, become a part of your own style.
Scribble
While marks and signs can help to begin a process of writing or drawing, they do not provide you with any ideas. There is one useful method. With your eyes closed or open, without thinking, start scribbling. Let your hand be free and move intuitively in different directions creating a unique and bizarre pattern. Look at it closely and watch images that pop up in your head. If you scribble with your eyes closed, open them now and catch your first impression, association, idea or image. Given that you have been thinking about the topic you are working on at the moment, your brain has already produced ideas and it is ready to share them with you. Just look and see. For a better effect, you may use colored pens to let your imagination fly.
Associations
Referring to the previous point, when you have an association, immediately think about another one to create a chain of associations. This approach is as easy and fascinating as a game. It will give you more than one idea or it will create a few scenarios of an idea development.
Study All Possible Information
When you need to write on a particular topic, go online or to a library, look through textbooks to collect as much information as possible. Give your brain food for thoughts. It will please you with worthy ideas in return. Take into account that your head needs a break from time to time. After gathering information, do another activity. Clean the dust, take a stroll, talk to your friend etc. Then, come back to your writing or whatever your homework is and you will be surprised what amusing ideas are in your head. If you feel that you do not possess enough information to complete the essay you need, consider the help of WritingPaper.Org. The writers here will not only help you to form a basis for your essay, but can even complete the whole thing for you.
Music
The last but not the least piece of advice is to put on some music. It is proved that classical music stimulates creative thinking. Though, if you do not enjoy listening to this type of music much, observe how your mood changes during listening to different types of music and create your own playlist for creativity and, perhaps, for other activities, too. However, if none of these hints worked, you can always buy essay online.
Take your time, use your creative abilities, let your imagination fly, be out of the frame and surprise people around you with overwhelming ideas.