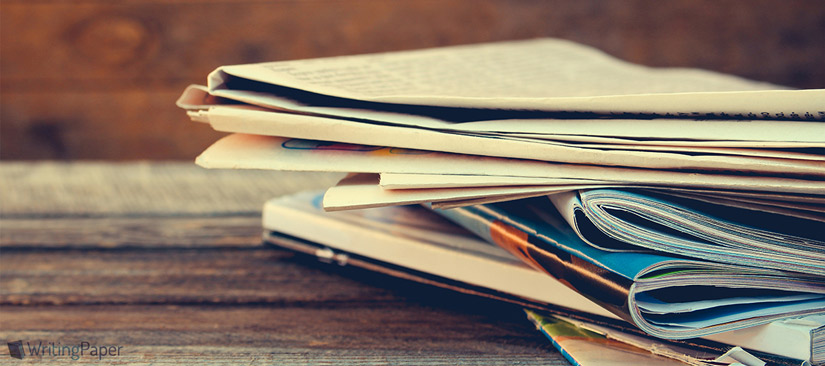 Who do you think of when you hear or see the word "famous"? Surely, we know a lot of people who may be considered to be famous or significant, but when it comes to writing about one particular famous person, it appears to be not as easy as we expected. What is more, your task may get even more complicated when you need to explain why the celebrity or politician you are writing about is so remarkable for you personally. So, we are going to make out what can be done for the sake of a brilliant essay about famous person!
Below you will find a few universal guidelines for your work. Then each of them will be considered in more detail and some nice ideas on the most popular variations of a famous person essay will be provided. In addition, you will be able to explore a number of hints on how to make your reader believe that your admiration for the personality you are describing is true and well-grounded.
Alright, let's go!
A Person Worth Writing About
If you are lucky enough to be able to choose a person to describe in your essay, you should consider the next things. Firstly, this person should be somehow important to you: it may be someone whose great deeds inspire you, someone who you would like to follow or just a person who represents a profession you admire. Of course, it may be your favorite actor or actress, writer, film director or even Alexander the Great. At the same time, it is very important for this person to be significant for you, so that your paper was easy and interesting to write.
A Bit of Biography
It's such an obvious but still a very important thing. You shouldn't write 20 pages of the person's biography. Instead, you could find some interesting facts from their lives, something that influenced them most, and something that changed their lives and made them who they were (or still are).
Recall Their Significant Deeds
That is another standard advice. Don't forget that your task is not to make a list of their achievements but to emphasize the most essential of them. Describe a few important accomplishments and analyze them, provide your own opinion and explain why you have chosen these very deeds to write about.
Add More Creativity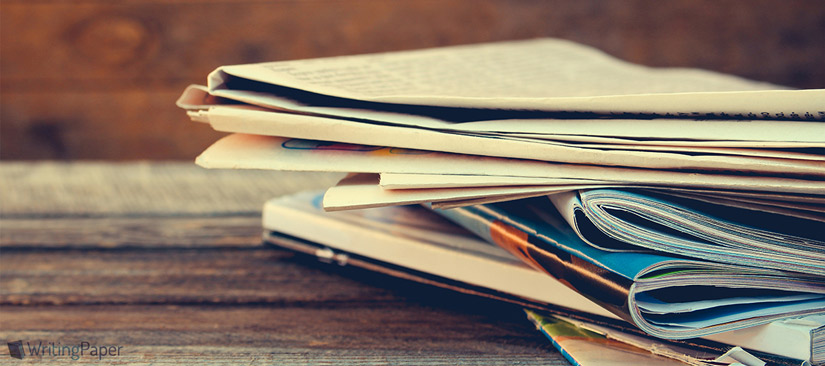 Let's go further and imagine something unusual. Probably, you have never met this famous person in real life, but it doesn't matter, as you can imagine you have! Just visualize that you are having a conversation with him or her (even if they passed away many years ago). Where would you meet? What would you talk about? How would they behave? How would they look like? Add some creativity and describe this little conversation in your essay.
Express Your Attitude
To sum it all up, express your own opinion concerning this person and their life. You can also start with describing why you have chosen this very person and how he or she affected you. Do not hesitate to share your personal attitude, since people are always curious about it and it makes your essay unique.
So, we have just defined the general recommendations for your writing about a famous person. Now let us pay more attention to the details of the successful description you can and should provide in your essay. We are going to consider such aspects as:
choosing the sources to base your writing on;
outlining the most interesting info on the life and deeds of the person you are going to dedicate your paper to;
highlighting the significance of what this person achieved in his or her life and how it may influence yours.
How to Decide on What Is Worth Including into Famous People Essays
When you sit down to write about famous person, first it is essential to know as much as possible not only about their achievements but also about their personalities. What it means is that you should not just retell their biographies and enumerate the books they wrote, the films they starred or directed, the wise reforms they introduced and so on. Your paper will appear to be much more interesting and informative if you provide some very individual and even intimate features of the hero of your essay.
Where can you take it all from?
Memoirs & Autobiographies
These are probably the best sources to use for composing the essay of such kind. In essence, both a book of memoirs and an autobiography can tell about life and experience of their author, that is of the famous figure you are writing about. The most valuable thing about basing your paper on such materials is that they contain the most reliable facts about those who wrote them, which cannot be twisted either deliberately or my mistake.
So, if you happen to come across the autobiography of a prominent public leader or the diary of your favorite writer, or at least some extracts from such books, you can easily refer to and analyze them. Therefore, you can approach your hero from a different angle, not only describing his/her public face but also unveiling his/her worldview and experiences, fears and joys.
Interviews
In case you choose to write about someone whose achievements mark the time period starting from the second half of the 20th century and continuing up until today, why not search for the interviews with them? Of course, depending on the source and the person, their real interviews may be either rewritten with some invalid facts alleged, or even invented from beginning to end. So, you should be careful about the facts you discover and check them in other sources.
Anyway, from an interview you can pick up quite a lot of interesting information which can help you learn more about the interviewee's attitudes towards particular things and issues. With the original quotes which you can also use to describe a famous person essay will get more focused on their uniqueness.
Biographies
Naturally, when you need to write a paragraph about a famous person, you can refer to the books or articles dedicated to him or her but written by another author. Despite the fact that some of such sources may describe their famous protagonist in a very romantic and elevated manner, hence holding back some absolutely non-romantic facts, still they can give you a good possibility to learn more about what other people think about him or her.
Practical Tips on Writing About a Famous Person You Admire (with Examples)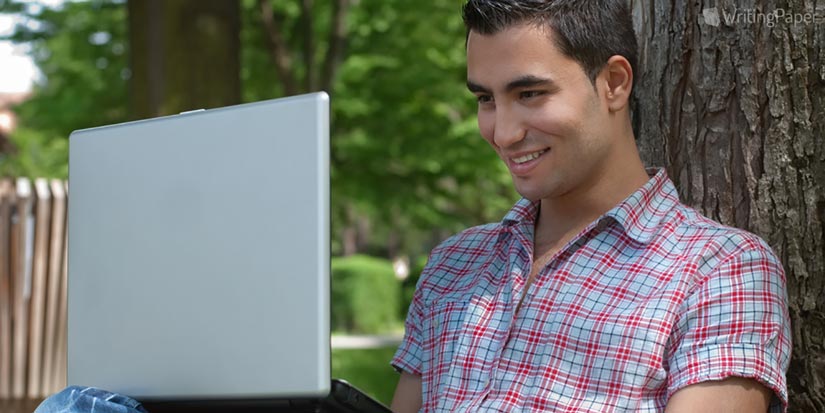 Now let's move from theory to more practice in order to see how you can introduce different famous figures in your essay. Here you will also find some helpful ideas on your writing as well as the ways how you can bring them into life.
What to Write About Politicians
If you choose to write about a famous political figure, pay more attention not to the time when he/she was taking up some significant posts, but to what was done due to his/her efforts or even fight. For example, if you are going to analyze Abraham Lincoln's great achievements, highlight what they meant for and how they influenced on the destiny of the United States. Besides, think carefully what you could say about the character of the person who claimed that your victory over your enemies counts when they become your friends.
What to Write About Scientists
When your task is to write about a famous person, you can definitely remember about prominent scientists or doctors and their priceless contributions to all those comforts we have today. What about musing over the great discovery made by Alexander Fleming? He was the doctor who revolutionized medicine by discovering penicillin, the world's first antibiotic, and therefore saved numerous lives of his contemporaries and their descendants all over the world.
What to Write About Celebrities
No doubt, you have your favorite actor/actress and consider each and every film starred by him/her simply perfect. Find out more about his or her life and how they realized their creative vocation. Personally I was impressed by Keanu Reeves' biography. He was the person who dropped out of school to fulfil his dream and become an actor! The boy born in Lebanon, who never had real family, appeared to be not only a worldwide known celebrity but also a very wise adult person who does know the cost of life.
What to Write About Novelists & Poets
Regardless of whether you choose the writer of the 19th or 21st century, you should not concentrate only on describing the books he or she published. Consider what else he or she did, how and why he/she wrote, and how his/her works influenced the literature or even the public opinion. Let us think then why the trilogy "The Lord of the Rings" has turned out to be so popular and brought worldwide fame not only to John Tolkien, but also to Peter Jackson, who directed the famous film series. Tolkien was a professor of Old English at Oxford University and studied a lot about the language and its history. The three great books became the results of his combining his deep knowledge and inexhaustible fantasy.
How to Explain and Prove the Importance of the Chosen Figure in Your Life
In terms of describing a famous person you admire essay writing can be a rather challenging task, as it involves a certain kind of argumentation which could prove that this or that celebrity or artist has played a truly important role in shaping your personal world view, character, dreams and life goals. On the one hand, it may seem easy because you are going to write about your own impressions and experiences. On the other hand, however, you need to be as persuasive as possible. It can happen that your reader does not know much about the person you are describing, or, on the contrary, your reader does know this person and that is why may not like him or her.
So, in order to write a successful paper, you should stick to:
your own impression of the personality of your hero and his/her deeds;
your own attitude to and evaluation of what he/she did or continues doing at present;
your understanding of how this person's achievements correlate with your own aspirations;
your acknowledgement and acceptance of this person's worldview and lifestyle.