This is the article about ways for students to get used to a new environment and to avoid missing their sweet home while studying.
Studying abroad is a great chance to get high-quality education and to improve foreign language skills. You can rarely find a person who would refuse to travel to another country and to live there for some time at no cost.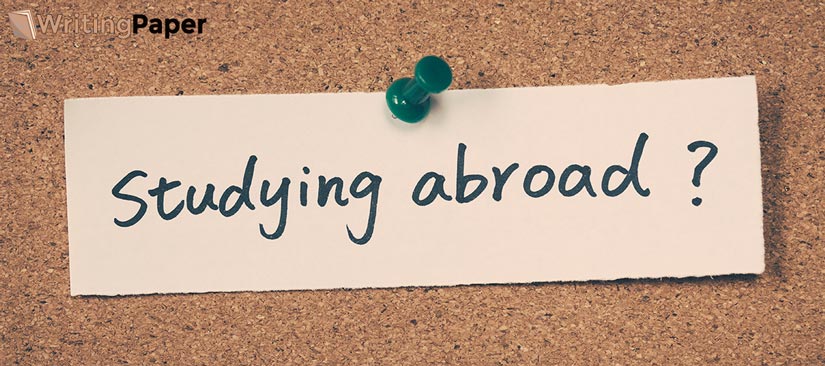 But you should not forget, that a student lives far from home during the time of his or her studies. That is not about a summer trip which is full of satisfaction, excitement and adventures. Life in another country can be really different than the one you used to see, feel and practice yourself. So, you need to prepare for studying abroad in order to avoid getting bored and stressed in just a week of your abroad studies.
1. Studying

For you to feel comfortable since first days of studying, you better gather as many information about the foreign university as you can. Find out data about teachers and courses interesting for you.

You can write an email to the uni to find out what skills and knowledge are required to understand the course material. It won't be too much if you find out specialties about grading and learning process in advance. You'll understand what to expect from studies, and get ready for lectures in that way.

2. Entertainments

Investigate the city and neighborhood where you are going to study. Find out what activities are possible to go in for them during your free time: places to go, things to watch. If there are almost no entertainments, think out some activities to get yourself busy with them on weekends. You won't have time for nostalgy after creating an approximate plan.

3. Dormitory

Get the info about living conditions: the availability of a dorm nearby, the cost of a room, the quantity of neighbors. There are rooms for one person in some campuses, other have rooms for two-three-four students. So, prepare to see neighbors at once.

Find out how to get to the university, know the cost of a transport and food. When you know how life and routine tasks function in a city, you'll get used to a process faster and will avoid walking like a lost zombie.

4. Favorite Things

Have a list of your favorite things and take them all with you. A favorite cup to drink tea every day, a comfortable blanket to cover up at night, or a photo of your loved pet. That small thing will cheer you up once you start missing home and family.

5. Weather

Learn the climate of a country and check what will the weather be like during your abroad studies. For instance, you can meet up with sun, rain or strong winds in winter, instead of usual snow.

Basing on weather, take needed clothes with you. Store an umbrella and a raincoat if you go to England, a warm scarf and hat if you plan to visit Scandinavia, and take a sunscreen if you go to Italy.

Do not take too many things with you, you are going to buy new ones in any case. Use that free road bag place to take favorite sweets, favorite yogurt or rice, or any other product you are going to miss while being away from home.

6. First Aid Kit

Other countries can have other healthcare system approach. Medicine possible to be bought with no documents in your country may require doctor's receipt to purchase it somewhere in Europe, for instance. So, take a first aid kit with you in order not to look for medicine in a rush if you get ill.

7. Money

You've got to know if you'll have any scholarship funded. Then, count your savings and your budget. If you depend on your parents, plan the way to transact money in advance together with them.