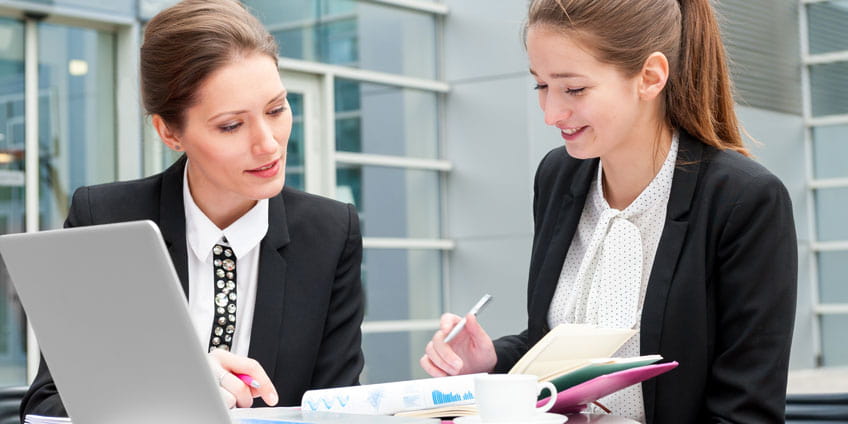 Whether you`re an introvert or an extrovert, this task will be challenging for both representatives of personality types. Because for the first kind, talking to people is far from being a favorite hobby and for the second type, an ability to shut up and listen can be rather hard as well. Besides, you need to find the exact time when you need to stop talking and start listening. And if you think that your social skills are just great, there is always a way to improve them. By the way, your ability to talk freely to your fellas has nothing in common with a talent to make a productive conversation on a professional topic.
Before we switch to the tips on how to conduct a great interview, let me present you a few arguments which will provide proof to you why you should do it in the first place. Needless to say, a thesis is that type of an academic work that is one level higher than everything you`ve written before. The information that you present there is supposed to be clear, balanced, and full and your opinions have to be unbiased and well-thought-out. And your sources of information form the path to this goal.
If you just go through thousands of pages of books, spend days in library and reference all the sources in a thesis, this will probably be more or less solid work that won`t cause much interest of your professor. But if you talk to real people, include their opinions or even add the whole interview to your work (in form of questions and answers just like you can see it in magazines) it will add a fresh and creative vibe to your thesis. Spice it up a little bit!
You are not a professional journalist, I get it and, of course, it may not go as smoothly as you expect. So in case you need some help, there is this awesome website called Writingpaper.org that will always be happy to help you out.
Keep Calm and Prepare to the Interview
50% of your success while interviewing somebody lies in your preparation. If it`s a thesis, then you`re most likely to talk to an expert in a certain field or it even will be a celebrity. Why not? If you have a conversation with some high-profile specialist, the level of coolness of your thesis will just skyrocket. For example, there is this Insta-famous doctor who is, indeed, working at the hospital but he`s a very popular social media personality as well. Doctor Mike has 2.8 followers on Instagram and 1.1million subscribers on YouTube. There are many more people who have a high level of media exposure and they don`t fall under a description of a traditional celebrity like actors or singers do so don`t be afraid to contact famous people. There is a big chance you`ll be invited for an interview.
I`m not sure whether you`ll find this information to be obvious and therefore, unnecessary or you`ll think that it`s rather useful so here we go. You need to send questions beforehand so a person will be able to think them through and come up with a full answer. Around five question is a usual practice and you can ask a couple more in the middle of an interview when your interlocutor says something that requires your immediate verbal reaction.
Dress properly. You may think that when it comes to science and academic activities, the only thing that matters is an informative part of a conversation. But people tend to open up to those whom they find to be pleasant and your looks play a significant part in giving the right impression. This is just human psychology.
Some Tricks You Can Use
It`s just awesome when the whole mood of a conversation turns out to be pretty easy-going and smooth and you get all the answers. However, if you`re interviewing a person who isn`t used to being recorded (we`ll talk about this a little bit later), then there can be some tension and awkward pauses and, obviously, it will be your job to fill them out. It`s better to keep an eye contact with a person you`re talking to because you want to create an open-hearted and sincere atmosphere. 2-3 seconds of looking straight into the eyes is okay, it`s important not to overdo here. In the moments when you`re not having an eye-contact, you can look at the "psychological triangle" which is being formed by the lines which connect eyes and lips.
Avoid closed body language because when you cross your legs and arms you give out an intimidating and unwelcoming vibe. And more importantly, smile naturally from time to time, don`t look like somebody`s forcing you to do this interview.
Accidents Happen
And you should be prepared to them. So don`t rely on the sound recorder on your smartphone for a 100%, take a pen and a pencil with you, a couple of those. Because when it`s cold outside your pen may stop writing after you`ve been carrying it in a bag. Even astronauts are using pencils in space so it`s the best writing tool. Make sure your phone is charged and it has enough of space to save a voice record.
Also, it`s crucial to make notes even if you`re recording the whole conversation. You know that devices can get out of order and all names and numbers should be put down on a piece of paper because you can hear them wrong and you need your data to be exact. Also, it will be better if you start writing the interview down the moment you get home while your head is still full of memories and you have a bright impression.