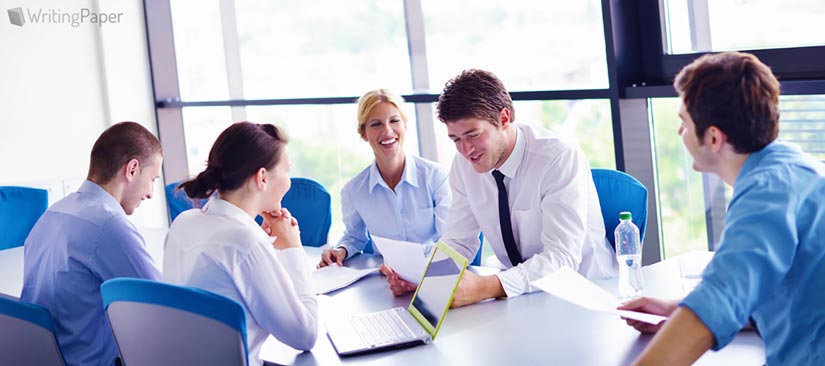 Without any exaggeration, teamwork is necessary in a great number of people's activities, at school, work, solving issues at work and so on. As a rule, any kind of job can be done more effectively and faster together, than on your own. However, to make the work in a team really successful, one has to follow several tips.
Honesty
Every member of the team should be fair with his mates. Without trust to each other, the work will definitely be failed. If everyone is sincere, there will be fewer conflicts and arguing, the task solving will go smoothly as well. So, it is a significant point in any case. It helps to build a strong relationship between a member of team and a leader. That is a way it becomes easier to organize the work process.
Support
Acting as one team, everyone has to support each other. If one cannot do something, his mate has to help him to reach the common result. There should be no jealousy or competition inside of the group. Moreover, it sometimes happens that one understands the work process as a contest. It is definitely wrongful and badly affects the result of the whole team. What's more, it seems disgusting when a person tries to downplay somebody's achievements in order to look better in the eyes of the group leader.
Patience
Don't be too demanding in relation to your teammates. Everyone has weaknesses and strong qualities. You have to understand that sometimes given task may be complicated for your mate. Take it politely and be patient. It is really a bad idea to get angry and start bullying others because of their mistakes. Furthermore, you can get a task which is difficult and demands a lot of efforts and time. Imagine that one of your teammates starts hurrying you. Sounds unpleasant, isn't it?
Respect
It is considered to be a significant part of a teamwork. Without respect to each other, there will be no effectiveness and great results. Open your mates as individualities not just people who take part in work. Show your tolerance and respect to the things your teammates have done.
Communication
The point is that the whole team has to work as one person, do the work smoothly and effectively. It is not good, if there is no communication between people. They have to consult with each other and group leader as well.
Intimidation or Commending
Sometimes group pacers choose only one way of making work more effective. They use deterrence, apply a system of fines for being late, exciding the time limits and so on. There are leaders who per contra use strategy of encouragement, giving teammates advices and not punishing them for invaluable mistakes. It is hard to say which one is better and more effective. However, it is definitely true that relationships among the second type of pacers and team members are sincere. They like their leader and try to do their best in order not to disappoint him.
To sum up, teamwork is usually more effective than individual performance. In addition, it helps people to build a stronger relationship. Despite that, such practice has several minuses as well and there are many points that should be taken into consideration to reach great results.