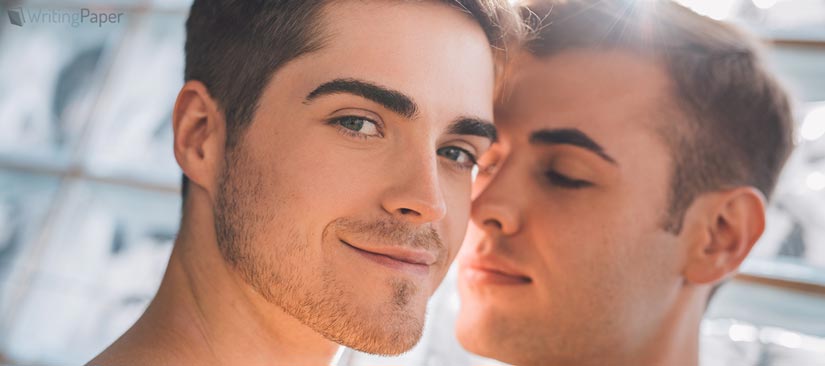 Without any exaggeration, it is a highly-discussed topic today. People were divided into groups of supporters and opponents of such practice. Both have strong and persuasive arguments. If same-sex marriage is legalized, the world will be changed entirely; it can't be argued. Here are several points for and against that legalizing.
Support Human's Freedoms
All people should have a right to marry someone who he or she likes in spite of sexual identity. However, when one speaks about such kind of freedom, one rarely thinks about homosexuals. Why? As they are citizens of a certain country, they have own duties and surely they should have a right to choose whom to marry. So, it is fair to make gay marriages legal.
Respect Minority
To provide peace between different social groups in the country, minorities' rights have to be respected. It doesn't mean that they will dictate rules for the major community, but that way all citizens will be able to leave in equality and placidity. Moreover, lives of ordinary people will not be affected by legalizing of homosexual marriage in point of fact.
Family Structure
If parents are homosexual, it doesn't mean that family is unnatural or defective. Spousal duties can be divided as well. What's more, such couples can adopt kids and save them from the unpleasant orphanhood, giving them love and care as traditional families usually do. The research has proved that a gay pair can raise and educate the child to be humane, tolerant and respectful to others. The point that their parents are homosexuals doesn't make kids maladaptive or unequal.
No Prejudgments
Since gay marriages are validated, there will be less stereotyping and prejudgments. The society will see and understand that such couples can be successful parents and happy with their family life. As a result, less homosexual people will suffer from somebody's sayings or evil jokes, and community will become stronger and healthier.
However, there are several arguments that show legalizing in bad light.
Changing Roles
There is an opinion that gay marriage is harmful for society as it reverses roles in family life. Men start to act like women and vice versa. That will make the community weak and vulnerable. Of course, it may sound unfair, but there are certain masculine and feminine professions. For example, man will be better in welder's or plumber's profession anyway. Moreover, kids can get wrong education, and it will badly affect their future. Boys should be definitely taught that girls are weaker and it is inexcusably to hurt them.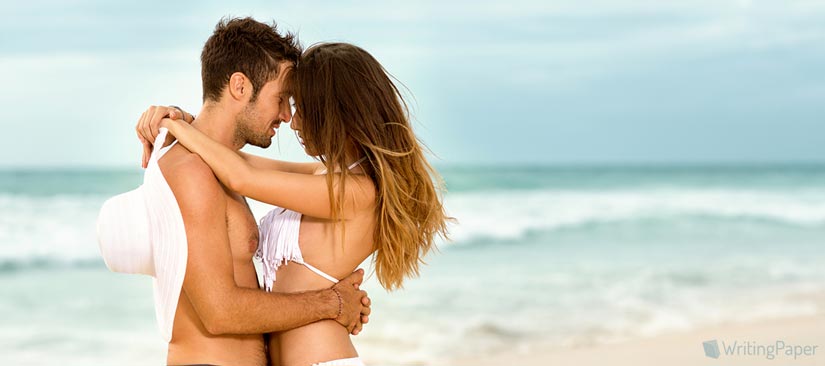 Demographic Crisis
As gay couples are not physically able to give a birth to children, increasing of such marriages can lead to the demographic crisis. Furthermore, for homosexuals it can be more complicated to adopt a child than for a traditional pair.
Immorality
For many people, same-sex marriages are immoral; they say it destructs the conception of marriage at all and leads to depravation of nation. Homosexuality is often compared to various sexual deviations as well. Moreover, for most religions, it is inacceptable and may cause conflicts in society.
Summing up, there are lots of arguments for and against; however, some of them are myths or inaccuracies. The point is that rights of all people should be respected and nobody can be singled out for their statements or sexual orientation.
But What If My Attitude Is Neutral
Let us assume that you may neither support nor oppose the idea of gay marriage. How should you develop the topic in this case? We are going to consider a few handy suggestions and facts which can help you to state your neutral point of view and, at the same time, to provide quite a fulfilling review of such controversial issue.
Suggestion #1: Just Write It Frankly
There is no doubt that the marriage between two people of the same sex is a risky question to answer it very definitely. Besides, you may be not very aware of the issue or even not interested in it. Surely, you should not include statements like these in your essay. However, you can stay frank and just write that you personally are neither for nor against legalization and the very phenomenon of the gay marriage.
In order to sound less careless of the subject you should muse over and yet more informed on it generally, you should take into account all the ideas that are put forward by those who do and do not support same-sex marriages. So, you can search for several different opinions, describe and analyze them, and then explain why none of them is powerful enough to make you take one particular side.
You should remember that there is actually nothing bad about you if you have not come up with your own clear and definite view on this matter. It just means that you can be ranked among those who "don't know/are neutral/have no answer/other" (underline what applicable). No joking! You can look through the Wikipedia article dedicated to this topic and see the real statistics.
Suggestion #2: Base on the Similar Opinion Expressed by a Respected Person
Definitely, you are not the only one who has such neutral attitude to the issue discussed. However, even if your nearest and dearest, your friends and favorite teachers also stick to neutrality, you still should not refer to them. Instead, you can take the trouble to search for the opinions of respected scientists in the Net and use them as quite a solid base for yours.
Also, you can base on reliable and widely known online media sources, as they usually present either the statistical data, the results of real surveys or just quote the words of sociologists, psychologists, doctors and other specialists. Still, you should forget about the two opposite sides of the argument, so even though you are neutral, you cannot but consider how these two sides protect their positions.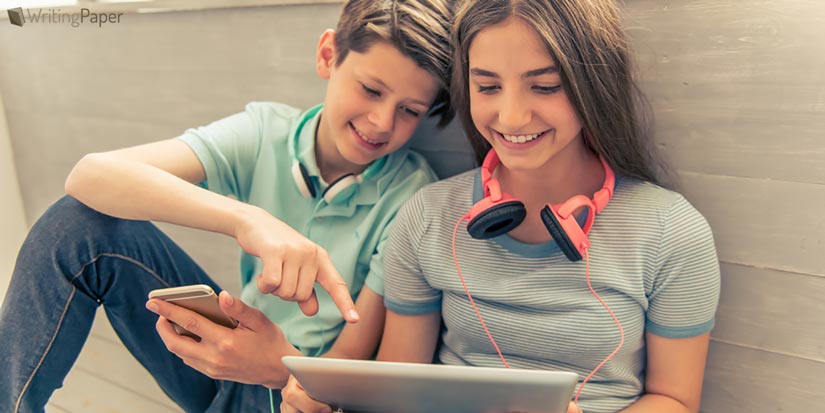 Suggestion #3: Try to Explain What You Base Your Opinion On
Despite the fact that you do not consider yourself either an adherer or an opponent of the idea that two guys or two girls can live a happy family life and raise adopted children, still there should be some reasons for your neutrality. It is really worth expressing them in your essay, as they can provide really valid explanation of why your own position. However, you should not forget about the main tendencies concerning the issue. Let us set a few examples:
you may take the gay marriage just as a fact without assessing it and evaluating its influence on the society;
you may also consider that today we need to study the original reasons of such life choice more in order to come up with reasonable arguments and evidence regarding the dilemma of whether it is moral or immoral, good or bad;
speaking more pathetically, you may set the range of examples of much more immoral deeds the mankind can be accused of, and consider the modern issue of gay marriages in contrast with them.
A Few Final General Recommendations
Whichever side you take, you should try to stick to the following:
stay humane and polite: your opinion cannot offense any other side of this argument;
provide as much reliable evidence as possible: on the Internet you will discover that the links to articles for gay marriages and against them just take turns;
regardless of the opinion you personally support, consider that of your opponents: firstly, you will demonstrate your awareness of another point of view; secondly, you can use it as a basis for building your own ideas.