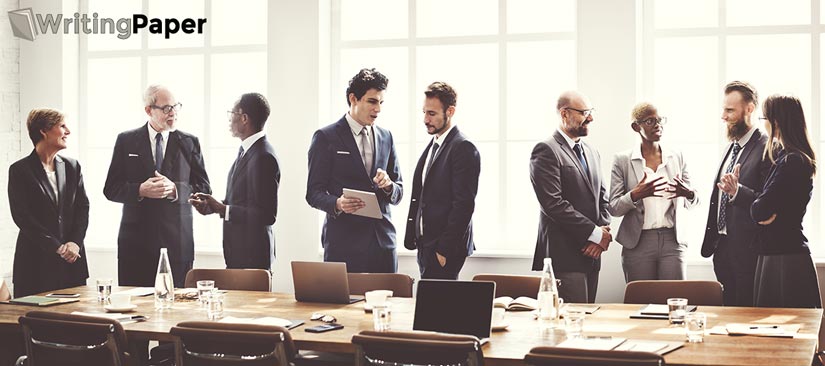 Privatization is a truly polarizing issue. In the US conservative pundits view it as the best way out for a failing government while their liberal counterparts denounce the idea. The truth is that if you ever have to write an argumentative essay about it, you need to take into account the opinions of both sides.
If you are a student, you probably have to craft many such papers. However, there are only 24 hours in a day, and if you need any help and support, our professional writers are always there for you. Go to Writingpaper.org and buy an essay now. Save time for things that matter.
An argumentative essay may be a time-consuming dilemma for you, but it is an exciting challenge for our top-notch writers. If you still have any questions, do not hesitate to go to our FAQ page or contact our customer support directly.
Pros
Privatization can inspire competition. A government is just one entity, while in every sphere there are normally multiple businesses competing for the same customer. Thus, if you have a private TV channel, for instance, it will try to make its content more interesting and entertaining to draw the most viewers.
It can lower taxes. Government is known for its bureaucracy and inefficiency, while businesses usually strive to be as well-managed as possible. They normally have lower administrative costs and fewer flaming hoops to jump through to get the service.
Private businesses may have less political influence. Again, just like with the previous points, it is a possibility, not a definite fact. Of course, a government official has a direct influence on the public company, while with private contractors they may have to find circumvent ways to exert their power.
Cons
Private companies may be less flexible than the public ones. This stems from the fact that contracts are normally signed for a pretty long time span. For instance, Chicago parkway meter agreement will last 75 years, and it already proves unsuccessful because the fees are too high – and it damages businesses.
Businesses are inhumane. Many governmental agencies are at least trying to preserve the aura of decency. Private businesses are more likely to pay its employees miserable wages to save costs, just because they can (and because they can always find another poor soul to work for a minimum wage).
Businesses are still very corrupt. There are many reported cases when contractors paid off the politicians to win in the competitive bidding. So, this whole privatization thing may just be a show for a gullible public to help somebody's political campaign.
Conclusion
Privatization is a multifaceted issue. However, the question people and politicians need to ask themselves is not whether it is inherently good or bad. It is important to figure out whether it makes sense in that specific instance.
While privatization might work for one sphere like TV, it may not be as effective for the other ones (see railways in England). When the British government made railways private, they missed out on the fact that there will be little to no competition because of one simple truth – it is hard for two trains to compete for one track. So, the whole enterprise failed, and now British trains are not only slow and old, but also quite costly in comparison to other European countries.
Thus, there is no magical formula which will solve all societal issues. Privatization may be good, or it may fail. It is important to make a profound analysis before making a decision.