Writing is a skill everyone can master. Of course, not every person is a writer. But many people have to deal with writing texts due to some reason. Those who face the need to create a text (an article, a report, a commercial post, a story, etc.) for the first time will tell it is a time-taking activity for sure.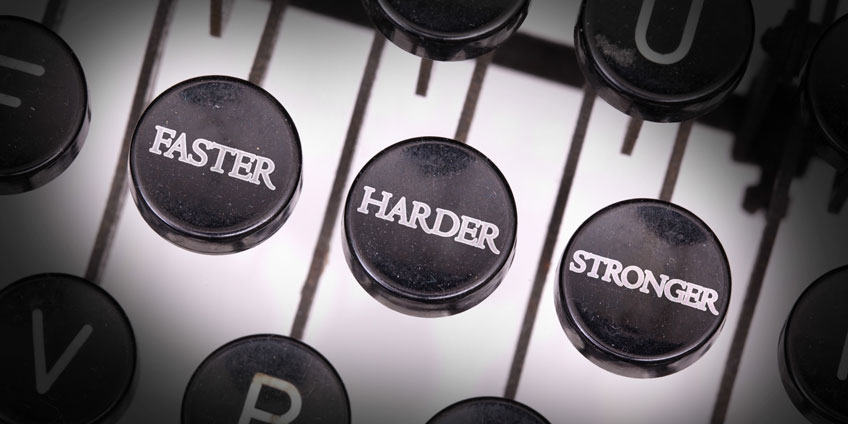 Though, people who create texts regularly face some difficulties frequently, too. Sometimes, even experienced authors can't finish the process. In any case, the question of how to write faster is relevant. So, today, professional essay authors want to discuss exactly the topic of fast text creating.
Methods to Write Faster
Even though every author has personal ways to improve their performance, here are some universal tips suitable for everyone. All of them refer to time, place, and conditions of writing.
When to Write to Be Faster
Everyone has different skills, character features, and temper types, preferences about awakening in the morning, and going to bed in the evening. Your premier goal is to understand your biorhythms. For instance, your most productive working time may be in the early morning or a few hours before sleep.
For most people, the highest performance time lies between 8 and 12 AM, and then between 2 and 5 PM. But still, most authors recommend devoting morning hours to texts. At that time, your mind remains "pure" because routine thoughts don't have the chance to fill the memory yet.
Even if you failed to be productive in the morning, work before the afternoon and dinner. We also recommend completing the most difficult tasks first. Leave secondary goals for the afternoon time. Keep in mind that the earlier you get up, the more text you can create. Additionally, don't forget to control your eating time and take breaks during the day.
Try watching after yourself attentively. Try to notice the time when you feel comfortable to write fast, and when interesting thoughts and ideas appear in your mind more frequently. A couple of weeks later, you'll understand when exactly you should work to be faster.
Where to Write
Here is no sense to speak much. We'll just mark that if you aren't bound to your workplace in the office, you should find "your" place at home. Try getting an area that is comfortable for you to work with texts.
The best way is to try working in various places. Spend time in different rooms, a kitchen, and a balcony. If you feel that your house is boring for you, go in for changes. Visiting a park or a comfortable café is an excellent way to change working conditions and make your life a bit more diverse.
People having enough possibilities can try equipping a separate room to work faster. It will be your cabinet. With time, a "writing spirit" will become its part. Don't do anything but working with texts inside your office. Then, your mind will automatically "tune" to work faster right after you enter that place.
Conditions to Write Faster
There are different thoughts about working in silence. Some specialists say that common noise causes a positive effect on one's creative abilities. For instance, it becomes a bit more challenging to create texts faster when the author hears street sounds. So, their brain activates hidden reserves to think more creatively and adapt to faster working.
Without a doubt, many people like working in silence. If you belong to that category, there's nothing more to say or ask. Create conditions to avoid noise distracting you and work faster calmly.
Still, many authors like to work while hearing music. If you want to try, take care of the correct melody choice.
Most probably, you won't be able to work with texts faster while hearing some hard rock, heavy metal, hardcore, or rapcore music. But you can try if you want to experiment. We recommend choosing something discreet and casual, like instrumental, classic, new age, or folk melodies.
Another tip: to write faster with music, try choosing compositions without (or with minimum) lyrics. Your brain will distract to perceive speech and process words, so you won't be able to write faster. While proofreading texts, it is better to turn the music off to concentrate.
Try different options: work in silence, with music, with various noises (rain, waves, winds, etc.). You'll find your perfect choice through tests and mistakes. Additionally, it won't take a lot of time. It is possible to understand how you feel while working with a particular music background in minutes.
After taking care of three factors above (when, where, and in what conditions to work), you'll be able to create your perfect environment to write faster.
To write even more quickly, try noting some general writing tips:
Mastering the "blind printing" method to know the keyboard ideally is obligatory for those who want to write faster through printing texts on a computer.
It is recommended to create a plan before writing any creative text. It helps you write faster because it enables you to decide where to start and how to continue at once.
Don't go in for correcting mistakes while writing the text. Proofread and edit writing after it is finished.
Write and print for speed — track time, taking you to write a certain number of symbols and try shortening your records.
Create a job-starting ritual. For instance, start writing right after you finished your breakfast.
To write faster as a copywriter or a web author, try choosing familiar and close topics, those you know better.
Techniques to Write Faster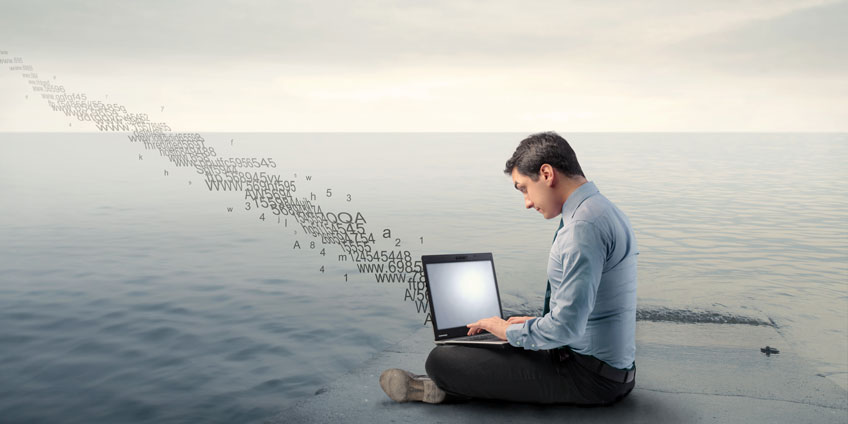 A couple of tips about the writing technique will suit to finish this article perfectly. Even though computers dominated the planet, there still are people who like writing traditionally: with a pen and paper.
Here are purely technical tips for faster writing:
Get Comfortable Furniture
To write faster, you should have a comfortable, spacious enough table and a chair with a back. It is challenging to write faster while lying on a sofa, staying in a bed, or "sinking" in a soft chair. Both your table and chair should correlate with your height. They shouldn't be too low or high to harm your correct body positioning.
Choose the Faster Writing Instrument Wisely
Nowadays, it is possible to find many different pens (and keyboards, too). A pen fitting your hand will help you write faster. Don't forget that you should also have the correct pen grip. Hold a pen with three fingers. It lies on the middle finger, while the thumb and the forefinger control its movement.
Position the Paper List Correctly
While writing, a paper list should lay a bit to the right of your body (or to the left, in case you are a southpaw).
Train Your Hand to Write Faster
If you need to write a lot and notice your hand gets tired, buy a hand expander (gripper). Exercise with it while having free time. Your hand will get stronger pretty soon.
By maintaining the correct body position, placing the paper list correctly, using suitable furniture, and pen, you'll write a lot faster. We tested it in practice multiple times.
Now, go for creative successes by knowing how to write faster!
Good luck!