Every day is a holiday for someone, and winter season especially is the time of celebrations for almost everyone almost everywhere. Presents are supposed to be nice surprises, and you want to treat your friends with the best thing you can possibly get. But what are the directions in the endless world of goods and ideas? Use the Zodiac sign as your guiding light!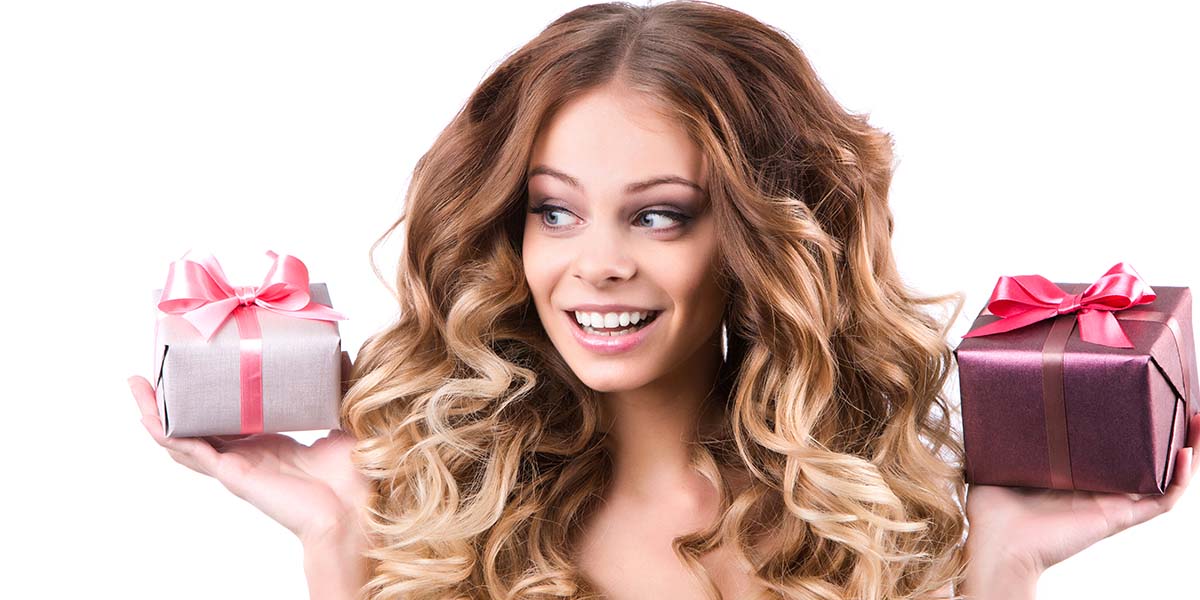 Aries
This person will be happy just with the idea that there is someone who has prepared a gift for them. They like practical things that they will be able to use often, remembering about you with a heartwarming smile.
Taurus
They will appreciate a valuable present, and by "valuable" they often mean expensive. Apart from the price, they will like the present that carries some pleasant associations from the past or can be used daily, even if it is a towel.
Gemini
The most important thing for them is attention. They would like a present that can be put on a mantel-board and remind them of you. To make the Gemini even happier, you can bring little things in different boxes. Gemini will be happy to open all of them, curious about what is inside, and even if there are scissors or a couple of pens, they won't be disappointed.
Cancer
They will love any gift that is pleasant to touch and is meant only for them to use. If they are collecting something, then nothing will be better than a new item. What is more important, you need to show how essential it is for you to have an honor to give the present to your Cancer and how happy you are to have him or her in your life.
Leo
The present should make Leo feel like a king or a queen. Okay, maybe a prince or a princess, but not less than that.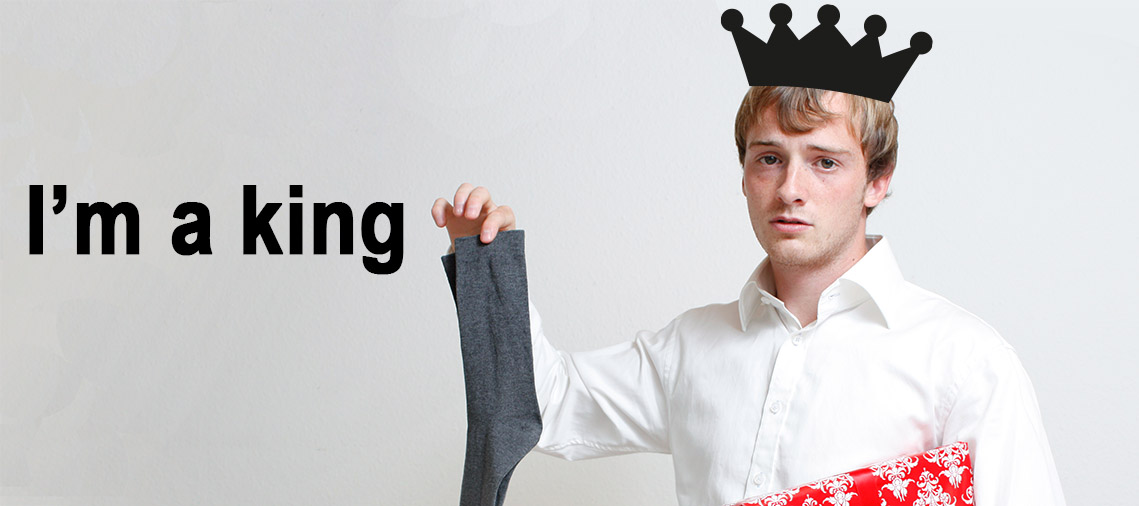 Virgo
You have to be careful with presents in case you're planning to give them to a Virgo. Be sure, that the scarf is of a color they prefer and fits their style. If you want to give a coffee set, check the colors in their kitchen, so that they match.
Libra
They are esthetes, so anything beautiful will make a good present, but be careful – it should be beautiful in their eyes, not yours.
Scorpio
They love presents that will emphasize their greatness. Make sure that your present is packed nicely – they are fond of mysteries.
Sagittarius
They will appreciate a rare, even exotic present. If you create something yourself, it will be the best present in their life. Be sure that you Sagittarius will love your gift even more if they can show it to all their friends.
Capricorn
Here are two options that will surely work out. Firstly, Capricorns get cold easily, so anything that will keep them warm will go. Secondly, if you give them anything with their name on it, they will love this gift forever, even if it is just a cup.
Aquarius
You will guess right if you give an Aquarius anything that will fascinate them and make them feel closer to the mysteries of the Universe.
Pisces
They love mysteries more than all other signs, but the problem is that they are not even sure what they like, as it depends on their mood. Just try to show how important it is for you that they like your present, and it will work for you.
From Theory to Practice: What to Present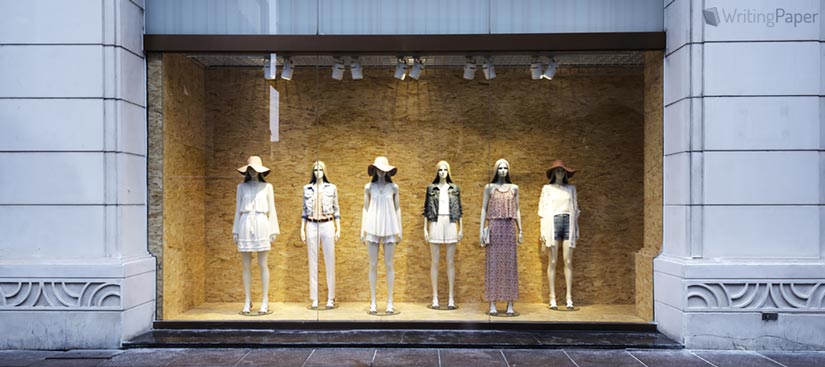 So, we have made out what characteristics your best gift should possess, depending on the zodiac sign of the person who this gift is intended for. Now we are going to throw out to you a few more practical ideas to make your special someone happy. Let us have a look at the real things which could meet their expectations and, at the same time, become a nice surprise for them.
Electronic Novelties and Sports Equipment for Your Aries
Regardless of who you are going to prepare a present for, a girl or a guy, you should remember that they all love new gadgets and they badly need something to help them literally splash their energy out. So, if your Aries already enjoys the latest model of wireless headphones, you can surprise them with some thrilling travelling experience like canoeing or even hitchhiking. In case you know that your Aries loves sports and cannot imagine his or her life without visiting the local swimming pool twice a week or having a morning run along the park in your neighborhood, then a pair of good trainers or even a sport water bottle will be simply ideal gifts.
Fine Foods and Luxury Comforts for Your Taurus
If the person you are going to treat with something really original and just nice was born under the sign of Taurus, you can be sure they will like everything connected with gastronomy and exquisite luxuries. If you do not have time to look for the thing that will satisfy your Taurus, however well you know him or her, you will never miscalculate their preferences with a set of imported Swiss chocolate or French cheeses in your gift bag. On the other hand, if you have at least one whole day at your disposal, you can orient your searches towards things which will add some coziness to your Taurus's life: pillows, beautiful tableware or even some natural cosmetics.
Books, Tours and Smartphones for Your Gemini
Every Gemini is a truly good communicator, so if you have a possibility to give him or her something which will make communication much easier for them, you will see what happiness means and how it looks like. It should not be the latest cell phone (though nobody would mind getting it as well); you can find a good web camera, licensed software or, maybe, even a PDA (personal digital assistant). Still, you can present your Gemini a good book – the latest bestseller can work well. And if you find a 3-day bus tour or a week cruise your Gemini has been dreaming about for ages, you will manage to present them an unforgettable experience, which is probably more valuable than any other things.
Home Decor Items and Kitchen Utensils for Your Cancer
Cancers are masters of home coziness and they are claimed to love cooking. So, if you see some houseware or home decorations that seem too good and handy to be real, your Cancer will appreciate them all at their true value. Besides, a Cancer will never mind having a good and comfortable rest, but you do not have to look for some spa resorts to provide it to him or her. If you know your Cancer well enough, why not throw a nice home party with their favorite foods and movies?
Exquisite Dinner and Exclusive Accessories for Your Leo
Leos are famous connoisseurs of gastronomic masterpieces too. That is why you can always please a Leo with a nice dinner at his or her favorite place. Home party is also welcome if your Leo wants to spend time in the familiar and warm atmosphere. You can order various foods, invite Leo's best friends and enjoy yourselves all together. At the same time, Leos are good experts in the latest tendencies in the field of technology as well as in fashion. So, some cool tech or stylish accessories will certainly be great gifts for them.
Everything Practical and Handmade for Your Virgo
Virgos are considered to be those amazing people who manage to do several tasks simultaneously. Besides, they are usually good at running their business, so the main features of Virgos' characters, which actually help them very much in everything they do, are orderliness and practicality. Basing on them, you can present your Virgo something that would be both useful and beautiful. An organizer or an original notebook will be good ideas. Also, if your Virgo is a girl and you know her preferences, you can present her hand-made and natural cosmetics. By the way, some natural health aids for guys are not forbidden, but again you need to be aware of some particular personal issues.
Perfumes and Paintings for Your Libra
We have already mentioned that most Libras are inveterate aesthetes. If your Libra is fond of panting, he or she will never mind even a small copy of a great masterpiece. If you happen to know what music Libras like, and they usually listen to different genres, you can make a special selection of their favorite compositions. By the way, these can be soundtracks from their favorite films. Also, if we take into account the fact that the sign of Libra is connected with the element of air, we can make a conclusion that a high-quality perfume with heavenly smell (of course, heavenly for the Libra) will be a wonderful gift. At the same time, Libras are intellectuals, so a good book which can give them some good food for thought will be appreciated greatly.
Crystal Balls and Games for Your Scorpio
When it comes to mysteries and metaphysics, hardly anybody can compete with Scorpios. They will be always glad to receive a book about some ancient practices, alchemy or anything esoteric and metaphysical in general. Lucky you are if you find a real crystal ball or taros desk for them! Even if they have never had one before, they will immediately make out what to do with it. At the same time, Scorpios will love to get a game in which they will need to use their amazing strategic skills. An original set of chess, by the way, will be a perfect gift for them.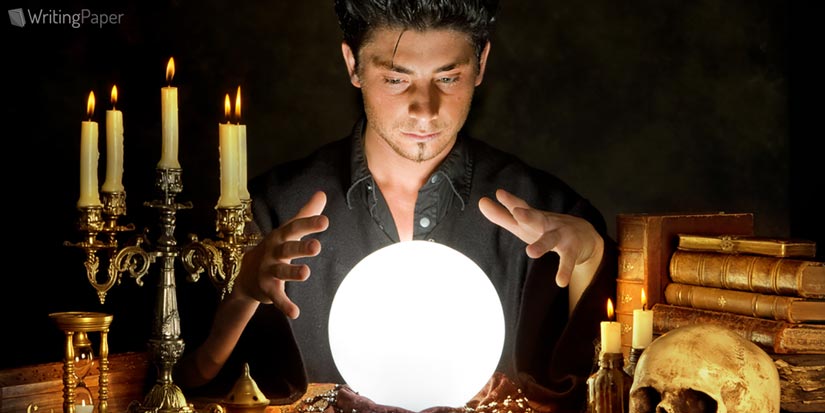 Adventures for Your Sagittarius
Sags want to learn and understand our world. So, if you have an opportunity to go to a new destination with them, they will be truly happy. On the other hand, if somehow you happen to travel somewhere, a local souvenir, a book about this place or even a cookbook with traditional local recipes will be just great presents for a Sagittarius. If you want to go original and creative, be sure that a certificate for a hot air balloon ride will guarantee your Sag a whole lot of positive emotions and fun.
Designer Watches and Day Planners for Your Capricorn
The first thing to mention about Capricorns is their chilly attitude to surprises, so you should better take them with you and choose a present together. Where can you go with your Capricorn? In advance you may look for some shops with designer watches or handy stationery. Actually, they like everything that can help them go practical and productive. Also, a Capricorn will like things made of natural materials, whether it is a wool sweater for Christmas or some delicate piece of wooden furniture.
Something Stylish and Smart for Your Aquarius
An Aquarius is a person who prefers the combination of smartness and creativity. They will like clever books and the latest electronic gadgets as well as some trendy piece of clothes or accessories. Everything unusual that breaks the frames of everyday routine is definitely for them. So, you can think about presenting a certificate for yoga classes or scuba-diving lessons. Another great idea to please your Aquarius with is to take him or her outdoors and have a small trip along some new route.
Favorite Music and Soft Blankets for Your Pisces
Your present must make the everyday life of your Pisces comfortable. It must be something they definitely like but do not purchase themselves. Let it be something both creative and beautiful, like a piece of unique artwork, or something warm and soft, like a blanket or nice pair of socks. If you know what your Pisces is interested in, present something connected with or symbolizing their hobby. Also, they have a delicate sense of taste, so a set of gourmet goodies will work perfectly well.