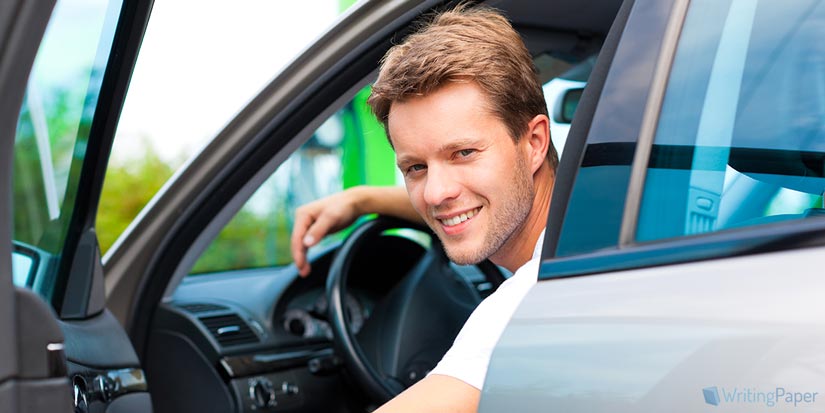 The university is behind, it is possible to forget about lectures and course papers – it is time to start a new stage of your life. The next level after being a student is a postgraduate stage, young specialist so to say. What car can one afford just after the start of his/her career? It is unlikely to be an expensive sedan or a sports car with eight cylinders. In addition to the purchase, one should think about the maintenance of the vehicle. Therefore, young postgraduates usually choose compact models of non-premium brands with simple reliable motors.
We picked up ten cars that would suit people who had just changed the status of "student" to "hired worker". No BMW or Mercedes. No V6 or V8. Only C-class models. Only economical engines.
Citroen C4
For the supposed not a big sum of money we have, you can become the owner of one of the most unusual in terms of design hatchbacks of the past decade. Citroen C4 replaced the well-known Xsara on the conveyor belt and got two body variants: A rounded 5-door hatchback and a scissor-cut three-door version. Despite a decent model age, the C4 of the first generation still looks modern and stylistic closer to the fresh models of Citroen, rather than to its predecessors.
Kia Cee'd
The first generation of Kia Cee'd is an easily reached model. You can find a car of 2010-2011 years of release in a worthy configuration. The Koreans produced Cee'd in Slovakia, so all the first generation models are of European manufacture. 5-door hatchbacks are most often on sale. Approximately 30% of second-hand exemplars are wagon cars. The rarest type of auto body is a 3-door hatchback. Pro_Cee'd does not have common body elements with a "five-door" and looks the most advantageous. However, this model is not so practical because of its "three-door" style.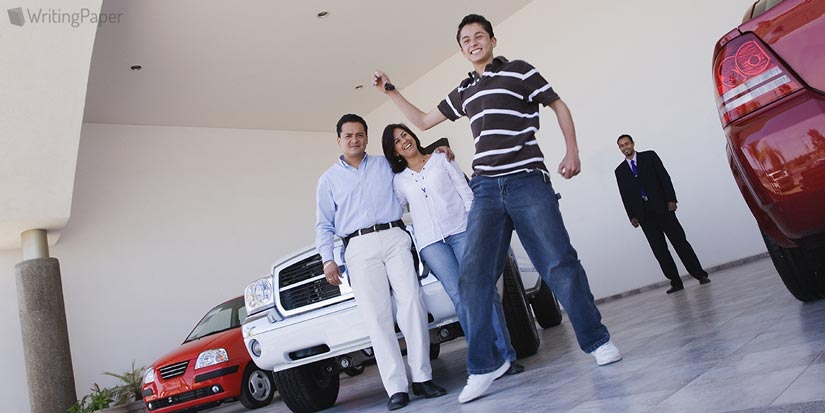 Opel Astra
A young specialist who has just started his independent life journey can pay attention to the Opel Astra H. There are many options in good condition and with a worthy configuration. The model was produced in various types of auto body: a 5-door hatchback, a station wagon, a sedan, a cabriolet, and a stylish "three-door" GTC. The most common bodies are a 5-door hatchback and a station wagon.
The most common engines on a heavy oil fuel are the 1.7- and 1.9-liter. The petrol range is represented by engines ranging in volume from 1.4 to 2 liters and capacity from 80 to 200 h. p.
Renault Megane
Another good choice for a young working person will be Renault Megane. For the meager budget, it is easy to buy the penultimate generation of the model. You can find two variant of Megane on sale: a hatchback and a station wagon. There is also a so-called coupe (3-door hatchback). Occasionally you can find a coupe-cabriolet model. Most exemplars are equipped with an economical diesel engine. The petrol range is represented by engines ranging in volume from 1.2 to 2 liters. The most powerful unit was fitted with a CVT (constantly variable transmission). The rest - either "mechanics" or ACP (automated control procedure).
Volkswagen Golf
Well, what a review of golf-class models without the Volkswagen Golf? Golf V was sold in the hatchback and station wagon variants. The sedan was called Jetta. Diesel and petrol versions are found on the market with approximately equal probability. Often Golf V is very well equipped: "climate", multimedia installation, seat heater, etc. It has already actively begun to put the turbo on this generation of Golf, though there are normal air-breathers.
Ford Focus
Today, you can buy a Ford Focus of the second generation in a decent state for 5-7 thousand dollars. Most often on sale are models in the auto body of a sedan. However, there are no less of hatchbacks and station wagons. Nevertheless, it is more complicated to find a diesel Focus on sale than a petrol one; the vehicles with automatic gearbox are also infrequent. The air conditioner is in almost every exemplar. A seat heater and ESP are in about half of them. There are rare versions with leather interior and cool multimedia system.
Mazda3
The first generation of Mazda3 also suits to our budget. If you look for more careful, you can find the "three-door" right in the next body, but it is unlikely that this machine will be in excellent condition. The model has two bodies: a 5-door hatchback and a sedan. It is important to pay attention to the state of paint and varnish buying the first "three-door."
Almost all Mazda3 are equipped with a 1.6- or 2-liter petrol engine. They develop 105 and 150 h. p. respectively. There are also 2,3-liter variants on sale. The first Mazda3 has two versions of this engine – 156 and 171 h. p.
Peugeot 308
Another French C-class car is the Peugeot 308. The car was manufactured from 2008 to 2015. In 2011, the model survived a plastic surgery and markedly changed the "face". Until recently, it seemed unrealistic to find this model for not much money, and people considered for such price only the restyled Peugeot 307. Today, the prices for this car have dropped significantly, so you can choose relatively the latest model. There are such auto bodies at option: a hatchback (3 or 5 doors), a station wagon, and a coupe-cabriolet.
Toyota Auris
It is unlikely that a young specialist has a lot of money for car maintenance. This means you need to take a reliable model. People say "Toyota does not break down." It can be checked by buying a second-hand Auris (a hatchback based on a Corolla). The car is available only in one variant of auto body – hatchback. There were both 5- and 3-door modifications. The latter is much rarer.
Volvo C30
Those young postgraduates, who want to stand out and ride on something unusual, can take a closer look at the stylish Volvo C30 hatchback. Very interesting model in terms of design. It was produced in Belgium on the basis of Ford Focus and has only 3-door body. A wide range of engines with a capacity of 100 to 230 liters was offered for this car. However, absolutely all of the C30 are well equipped and can compete with premium models on options. Many also refer the car to competitors Audi A3 and BMW 1-Series.