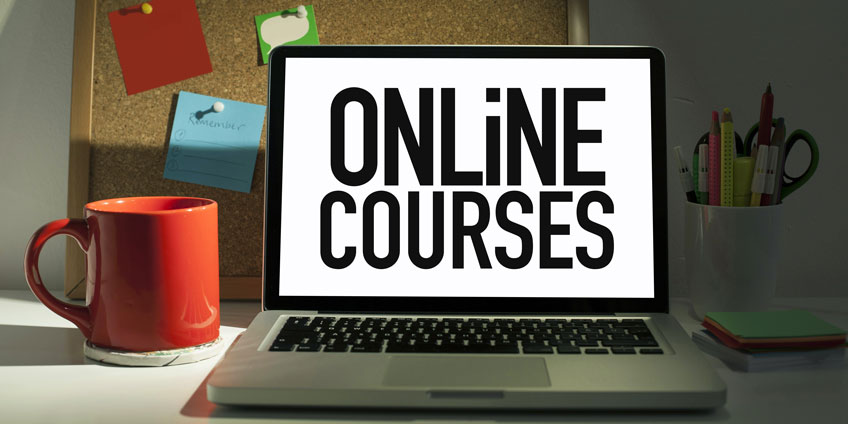 Online education is one of the greatest benefits the almighty Internet provides to its grateful users. The world's most reputable universities, most successful experts in various areas, and most ambitious students have already joined the global cyber-campaign for affordable (or even free) and accessible distant learning. So, your dream to study at Harvard or Cambridge is not impossible anymore.
Well, you still have to put up with the fact that you can't walk through their magnificent campuses. But here experts from Writingpaper.org have got something to cheer you up! The very decision of yours to take an online course from one of these universities increases your chances to provide yourself with a sufficient financial opportunity to visit them live. (Nowadays their campuses are open for tourists). Besides, Stephen Hawking, Walter Lewin, and other titans of modern science appear much more approachable through their authorial online courses.
Although it still does not mean that you'll be able to chat with them (or their representatives) on a regular basis, agree that it is just awesome to say "Hey, guys, I'm taking a course by Stanford prof and Google fellow Sebastian Thrun!" Just so you know, together with Google research director Peter Norvig he teaches the basics of artificial intelligence.
However, what is even more important, you can enjoy gaining large amounts of new knowledge without leaving your room or wherever you prefer to hang out with a laptop or tablet. Or is it just us who are fond of the idea of distant yet absolutely formal education?
1. Your Current Major Does Not Matter
"So, why did you decide to study creative writing if you first major was…, let ze check…, business and management?" That is what most students were asked at the university interview when they were applying for the second degree.
"And why do you care?" everyone wanted to ask the interviewer but decided to refrain from that because it is not polite to respond with a question. That is wise of you, and probably, your answer improved the chance of rather painless enrollment.
However, when you apply for an online course from any university, you do not have to come up with smart answers to the questions of such kind. You do not have to provide any documents, like academic transcripts, recommendation letters, or motivation essays. You just get registered and make a payment (if it is required).
You may major in computer science but choose a course in Arabian literature without clarifying your decision. And we are giving you a high five if you are a student like this: the one who wishes to explore different facets of their personality.
By the way, that is a good answer for the interview.
2. You Can Afford It Without Giving Your Arm and Leg
Yes, even Harvard offers online courses at no charge! You can check them here if you are searching for one.
So, what about taking a free and self-paced advanced C++ course, taught by a content developer for Microsoft Corporation? You will have to pay an extra $99 if you want a verified certificate, but this investment is still both affordable and worthwhile.
Plus, most providers of free and paid online courses also prepare all the necessary study materials, including the videos and presentations of their instructors. Although these materials may be available within a limited time, you still can access and save them to review later.
If you opt for a paid course, you should know that you are going to give money for the work done by the instructor, for the materials you will be sent, and for the certificate, you will receive in the end.
In order to get even more convinced that you are going to make the right decision, pay attention to the duration of the course, and divide its cost by the number of days it lasts. Add the approximate cost of the materials you will be provided and estimate how much the instructor might earn.
You will make sure that the deal is more than good.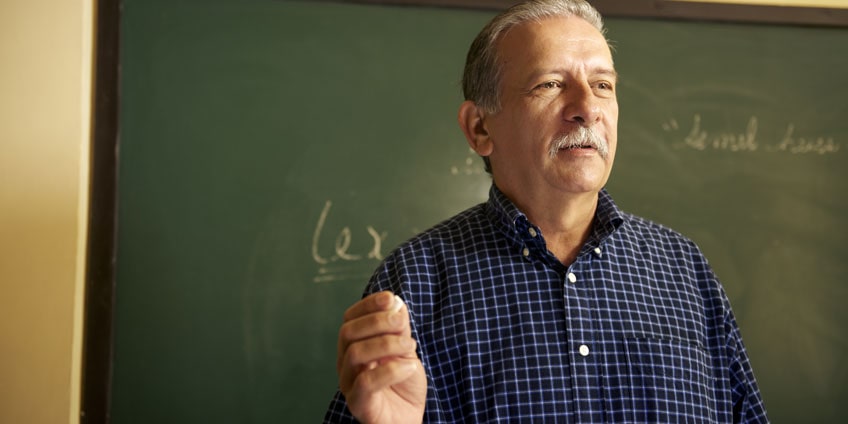 3. You Listen to Real Experts in Their Fields
So, they do know what they are teaching to you. Instructors of truly reputable and widely popular online courses are prominent professors and researchers, practicing highly-qualified specialists, and just enthusiasts who can inspire you to learn things you believe are dead boring.
We understand how it feels when you are forcing yourself to listen to a lecturer, but your brain is telling you that you could spend these 90 minutes more beneficially if you studied the same topic by yourself.
Actually, that is exactly what you are going to do when you are taking an online course. But the difference is that you get well-structured and high-quality knowledge from people who make scientific and technological progress possible, and not from those who chose to teach because they didn't know where to go.
4. You Can Manage the Time for Learning Easily
It is all clear with self-paced online courses. There are certain recommendations for the amount of time you should spend on studying, but sticking to them is up to you. You can study every day for an hour or choose two-three days to study for two or more hours.
The majority of paid courses have schedules, but they are very flexible. Even if you have no possibility to watch a video with a lecture today, you can access it tomorrow or whenever you have enough time.
Yet be ready to do home assignments. Some courses include them. Usually, providers are not very strict about the timeliness of homework submission. All in all, it is your decision. But you should be careful anyway, as some of them may deprive participants who do not submit homework of the right to get a certificate.
5. You Boost Self-Discipline and Self-Motivation
Online education is about learning by yourself and for yourself. No one controls you. And no one motivates you. The decision to regularly spend your free time, the one you have after the main studies at the university or after work, on learning depends upon you only.
Believe us, it does take a good deal of self-awareness and the ability to mobilize your attention and enthusiasm to make such self-learning really beneficial and successful.