On the web, you can find hundreds of templates for thesis, dissertations, and research papers. For better or for worse, there is no "one size fits it all" for a research proposal. It all depends on the purpose of your writing, the set of rules of a specific institution, and the standards of formatting. Fortunately, professional authors from Writingpaper.org have helped thousands of students in this regard. Now, it is time to help you.
Grab your pen and be ready to amend your research proposal!
The Definition, Purpose, and Types of the Research Proposals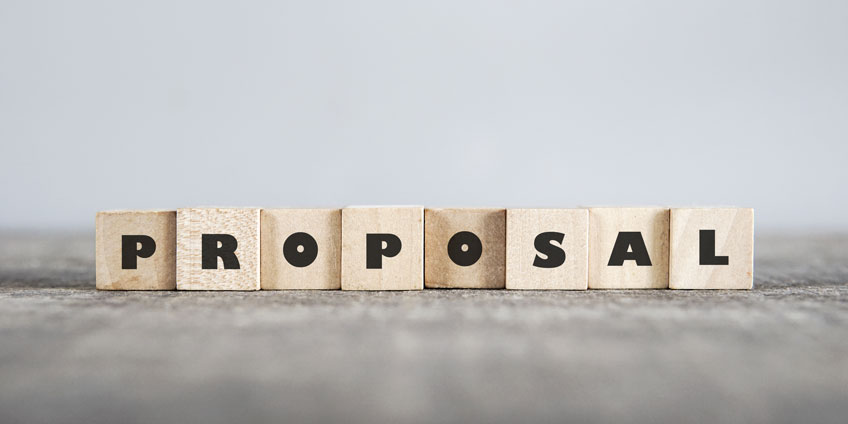 First of all, let's figure out what a research proposal is. To simply put, it is a statement of intent that is written for your thesis and dissertation. What are the types of research proposals? A lot of students get confused about that. We have a research proposal that is mainly under a thesis (a manuscript that you write for a Master's degree). It answers a research question based on existing knowledge. The professor is looking at your capacity for critical thinking. Analyze information, process it, and present it as new knowledge.
Another type of research proposal is a dissertation. It is mainly for Ph.D. Doctoral degrees, and in this sense, you have to create a significant new contribution to knowledge, come up with a new solution for a problem. The third type of research proposal is writing for funding grants. Here you go through a competition process to win the funding and cover your research topic.
This type of writing has two main purposes. First of all, it is to show your proposal assessor that you understand how research works, that you have conceptualized a doable research project, that you can situate your research within the body of literature and have the knowledge and ability to conduct this research.
When conceptualizing your project, you make decisions about what to focus on, what the core concepts will be, how the focus and concepts relate to the research literature, and what will be the most appropriate way to collect data. So, the second purpose is to provide YOU with a map to conduct the research. It is worth keeping in mind as you progress: everything does not always go according to plan, but if you have a clear idea of what you intend to do, you can accommodate changes along the way.
Steps to Follow Before Writing Research Proposal
1. Come Up with a Topic
Yes, it is easier said than done. First, define a general area you want to work in, and then, a specific aspect of that study. After that, discover what shortcomings or gaps you see in this area. So, answer the following questions:
Can I get the data I need to address this problem?
Can I get the data in the time frame allotted for my dissertation?
Am I addressing one research problem or a multitude of problems?
Can I articulate my research problem in a sentence or two?
So, narrow and focus your research problem.  For instance, the general area of a research proposal is user-centered design, a specific aspect is a health-related area, and a certain gap is an instructional material for insulin injections. Another example of such a logical chain: Medieval history – magic – words that are used in spells and incantations.
2. Get Advice
The next step is to get in touch with your educational institution. Talk to Postgraduate Director (or equivalent) in the department to find out about potential supervisors. Get in touch with the last ones to talk about your research ideas. Ask if they are willing to advise on your drafts, clarify what other Ph.D. students are working in an area similar to you. It gives you an idea of the kind of research culture and topics that are already being studied. 
There is no one proposal model that the university follows. Ask your chair or another committee member if they have copies of proposals written by other students for you to examine for format and style. Another option is to find a respectful journal in your field and follow that model for style and content.
Structural Tips for Research Proposal Writing
Whether it is a part of your Ph.D. admission application, or you want to apply for funding, the structure of your research proposal will stay roughly the same. However, the strategy will be different. Although the next elements are globally accepted as part of the research proposal, we are going to discuss the structure for two options.
Scheme for Ph.D.
Research Title & Keywords
Abstract
Problem statement
Aims and Objectives
Significance and Audience
State of the Art
Methodology
Expected results
Project outline
Impact and Bibliography
Scheme for Grant
Abstract
Subject area
Scientific / Technological Background
Objectives
Expected Results
Methodology
Work plan
Resources
References
Budget
CV's of key personnel
Letters of cooperation
Useful Tips to Remember
1. Most of the time, a good title starts with an action verb. "Comparison/ Assessment/ Development of, Defining, Identifying, Developing, Impact Study of…"
2. Typically, the abstract contains half of a page. It should summarize the subject area (what are you talking about?), the objectives, the methodology, expected results, and their significance, and resources required.
3. Methodology asks the question, "How will you carry out your research?" In many arts and humanities topics, this is going to involve literature review (use library databases, sources that lead to other sources, cross-reference with Google scholar). So, what research methods do you plan to use? What specific techniques will you use? It can be interviews, questionnaires, modeling, simulation, text analysis, the use of secondary data sources, review, and analysis of archival sources.
4. Talking through your proposal: Role Playing Activity. Imagine that you happen to be on an elevator going to the fifth floor. The person next to you asks you to explain your research topic while riding the elevator.