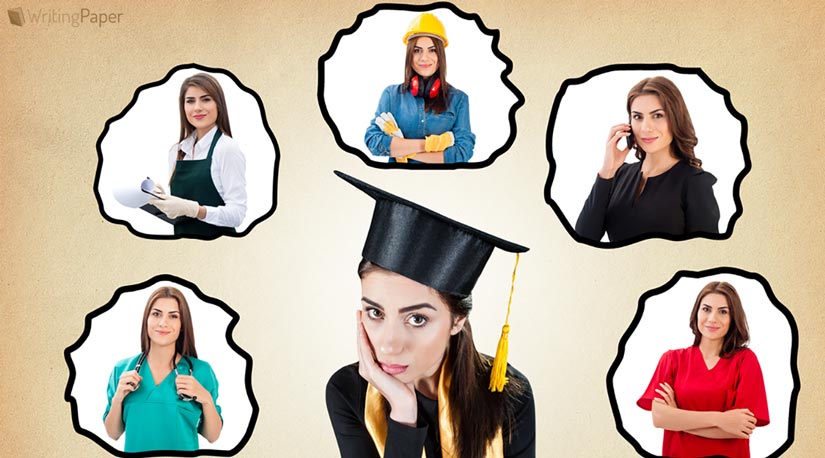 Choosing a major to study is a great responsibility in life, as chosen field will open new doors for you in this world. The main problem is that people don't even want to knock in new doors after graduation. The main reason is the lack of interest in chosen major and consequently, a lack of gained knowledge. That's a pretty sad picture, as you literally waste 4 or even more years of your life for something you won't use much.
Mistake # 1 Family Advice
Lots of people do a terrible mistake when they rely on parents' choice. Father and mother can surely give you an advice on which major is better to choose, but the last decision should be made by you. Lots of parents care too much about family business, so they try to find someone who can continue working in that certain field and rely a lot on children. Although, parents should also remember that if a child disagrees to do that, they shouldn't push him too much.
Mistake # 2 Money
Everyone wants to earn good money and to live a rich life, but it doesn't mean that we should put money in the first place everywhere. In fact, if you don't enjoy your major now, you won't like your future job as well. Thus, there is a tiny chance that you're going to succeed. There are lots of examples of people becoming millionaires in a chosen field just because they enjoyed it. Think about it: if you enjoy what you do, you won't even feel like working at all and your job will bring much pleasure to you.
Mistake # 3 Crowd Instinct
Graduates often look at popular majors, rather than at those they really like. For example, the lawyer became one of the most commonly chosen majors, but not because people love law so much. In most cases, it is caused by the general idea that the lawyer is a prestige and highly paid profession. The number of students who choose to study the Chinese language is increasing nowadays as well. Although people forget how hard these majors are and often give up while studying.
Mistake # 4 Building Castles in the Air
Lots of people have distorted ideas on how their majors look like in reality. That is mostly caused by movie industry, which presents everything in vivid colors. Before choosing certain major, talk to someone who has already graduated from university and ask them about all the possible hidden dangers and how a real job looks like. As well as that, you should think about what you really can cope with in future without exaggerating your abilities.
To sum up, if you avoid these common pitfalls, you will most likely find a major of your dream.